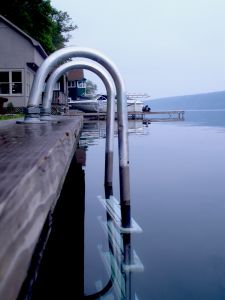 I recently attended a local Asthma Allergy Foundation of America seminar on Choosing a Summer Camp when dealing with food allergies and asthma. Tonight I will be the guest speaker at the local AAFA support group and will be presenting the following tips and information.
If you can, start your search a year in advance
This might seem crazy, but it will give you a chance to thoroughly research the camps available and put a plan in place for your food allergic child.
Consider an ACA accredited camp
Only 30% of camps are accredited. The benefit is that these camps are professionally reviewed and expected to meet certain standards. Visit www.acacamps.org to learn more or find a camp near you.
Do your homework
What type of camp do you want?
-Day camp
-Over night camp
-Art camp, sports camp, etc.
Be Realistic
What are your and your child's expectations?
Do You Research
-Research camps online
-Go to camp fairs
-Go to camp open houses
Draft a list of questions and speak to the camp director
-Do you have experience with campers with food allergies?
-Who is the primary health care person and what are their credentials?
-Is there are a nurse on the premises at all times?
-How far is the nearest medical facility?
-What is the transportation to nearest medical facility?
-Where will medications be kept/who will carry them?
-Who is trained to give medications?
-What are the medical procedures in and OUT of camp?
-Emergency communication rules: are cell phones allowed? etc.
-What is the camper to staff ratio?
-How will staff be notified about situations or reactions?
-References-preferably from a family with allergies.
When you've chosen your camp
-Educate your child about management and self advocacy.
-Fill out all camp paperwork in advance and be sure to mention food allergies.
-Bring a written action plan provided by your allergist.
-Speak with camp director, medical staff and chef.
-Provide labeled and up to date medication.
Things to remember and to think about
-Consider bringing your own food and snacks.
-Find out if there are any food related activities or events like craft projects etc.
(You'd be surprised at what you learn.)
-Consider hiring a camp/trip consultant to help you research and choose a camp.
-Keep in mind that peanut free has many definitions and is not a guarantee.
Not all peanut safe camps are the same.
-Remember that unexpected things will happen no matter how much you plan.
Other Camp Related Resources
FAAN Camp Guidelines
http://www.foodallergy.org/downloads/CampGuidelines.pdf
Allergic Living Magazine Camp List
http://www.allergicliving.com/features.asp?copy_id=50
AAFA Resource for Camp Staff on Preventing Anaphylaxis
http://www.asthmaandallergies.org/Articles/managing%20life-threatening%20food%20allergies%20in%20child%20care_files/Camp%20Guidelines.htm