When a company announces a recall, market withdrawal, or safety alert, we post the company's announcement as a public service. We do not endorse either the product or the company.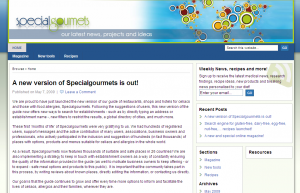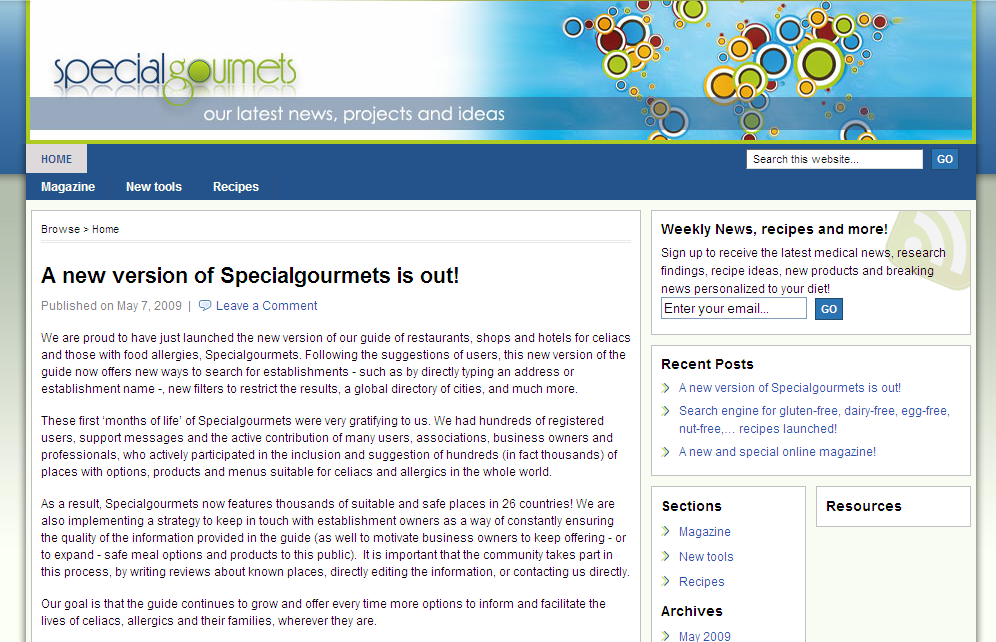 Website:
http://www.specialgourmets.com/

Site Description:
Global guide (community-driven) of restaurants, hotels and shops for those with food allergies. In a few months since its initial launching, the guide has grown to over 14 thousand suitable places in the world (27 countries) with options, products and menus suitable for allergic individuals.
Site Categories:
Editor's Picks, Services, Blogs
City/Location:
SP
State/Province:
SC
Country:
Brazil