When a company announces a recall, market withdrawal, or safety alert, we post the company's announcement as a public service. We do not endorse either the product or the company.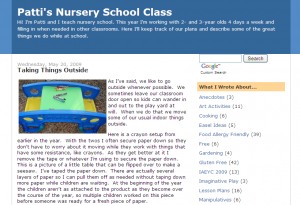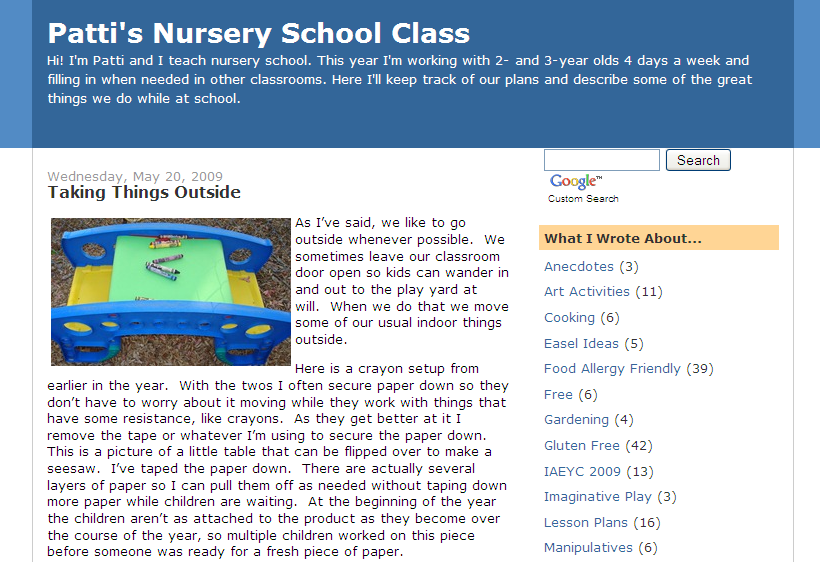 Website:
http://preschoolpatti.blogspot.com/

Site Description:
Patti has two children of her own with food allergies and has had several come through her preschool classes. She was concerned that there was very little information available for teachers who discover that some of their favorite activities are precluded by a student's allergy and so has added allergy categories to activities to help provide guidance to caregivers in selecting safe, fun, activities for the children in their care.
While not specifically an allergy site, all the preschool activities are tagged as to whether they are allergy friendly or not. Alternative activities are given for specific allergens whenever possible.
Site Categories:
Blogs
Site Authors:
Patti
City/Location:
Bloomington
State/Province:
Indiana
Country:
USA