When a company announces a recall, market withdrawal, or safety alert, we post the company's announcement as a public service. We do not endorse either the product or the company.
My little guy has started pre-school and we're starting to consider the idea of him carrying his own epinephrine auto-injector. I've been researching different options for carrying cases over the past few days and thought that sharing the information I gathered might save others some time. Some of these cases have come very highly recommended by other allergy-parents, and others are based on my own research.
Disclaimer: I have not yet decided which epinephrine auto-injector case to purchase for my son or myself. With the exception of the free cases provided by the manufacturers, I have not tried any of these cases myself and I will not make a profit from the sale of any of these cases.
1. Direct from the manufacturer
Both Epipen and Auvi-Q/Allerject offer FREE carrying cases with the purchase of an autoinjector. Details on how you can order a free case can be found on the company websites. The cases are basic, black and can be worn on a belt or clipped to a loop or keychain.
2. Kozygo (www.kozygo.ca)
Kozygo offers pouches for all types of auto-injectors and the AeroChamber Valved Holding Chamber. To ensure durability, the pouches are made of high quality neoprene, recycled polyester or cordura. They are light and comfortable with fashionable styles suitable for children, teens, and adults. The pouches can be made to wear on a belt, with a buckle or a carabiner.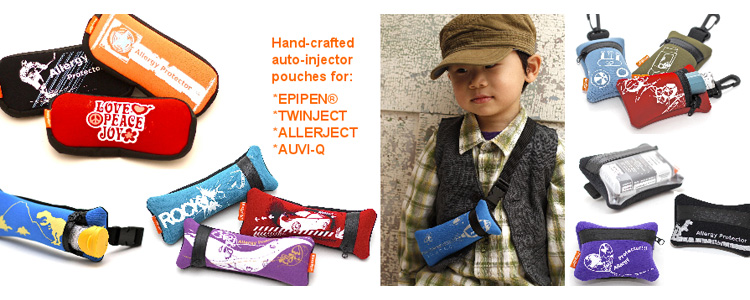 3. SPIbelt (www.spibelt.com)
SPIbelt™ stands for "small personal item belt" and provides a discreet way to carry essentials. The products are comfortable, low-profile and bounce-free and expand to hold any smart phone, keys, money, ID, even a passport and medical supplies such as inhalers or epipens (pocket expands to 6″ x 3″ x 2″). The Kid's Spibelt is made with a comfortable, soft elastic that prevents chafing, and has a sturdy buckle and glides for even the most active users.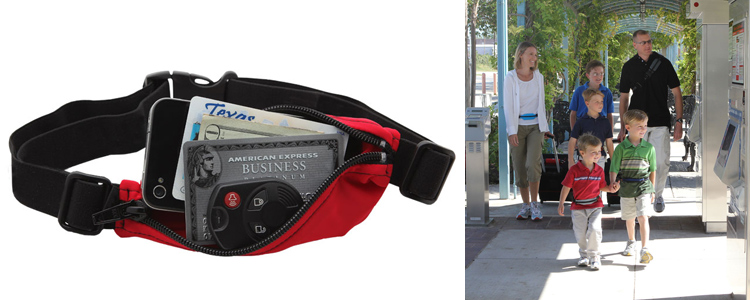 4. Running Buddy: Buddy Pouch (www.therunningbuddy.com)
The Buddy Pouch™ is lightweight with a revolutionary magnetic technology that allows it to be a beltless, chafe and bounce-free pouch with a water-resistant inner pocket. The pouches are made with dri-fit and water-resistant fabrics so all of your essentials remain sweat-free and dry.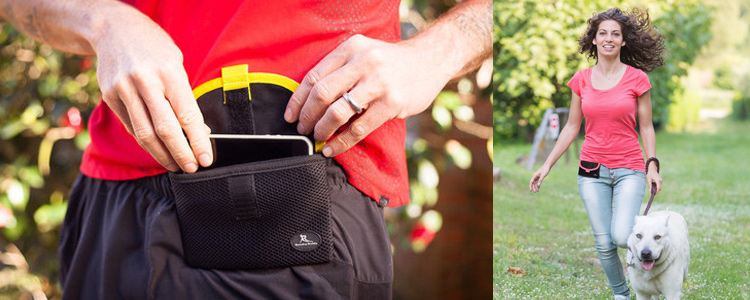 5. Allermates Medicine Case (www.allermates.com)
AllerMates offers functional allergy medicine bags and inhaler cases that are compact and insulated. The cases have many features to keep your child's allergy and asthma medicines secure and easily accessible, and includes a double-sided emergency contact and medications info card.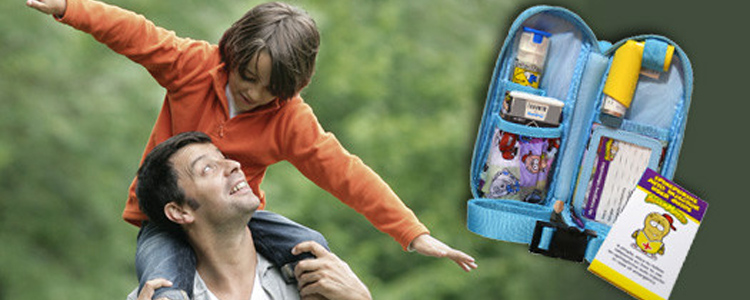 6. Rescue Shot Case (www.rescueshotcase.com)
The RescueShot Case is a versatile, rugged epinephrine auto-injector case designed for people on the move. One or two auto-injectors can easily be carried at all times on a belt with the rotating belt clip or attached to a briefcase/knapsack by using the attached loop. It is made from strong ballistic nylon, and has a clear pocket on the back to store emergency contact information.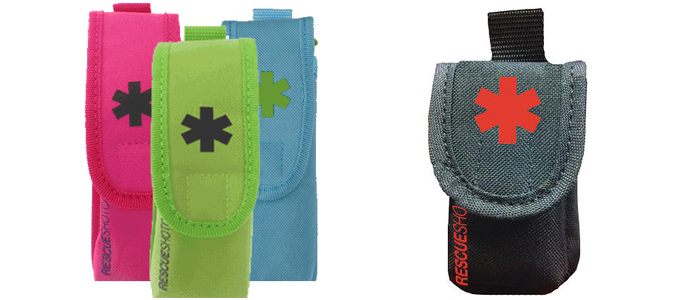 7. Concealed Carriers: WaistPal, LegBuddy (www.omaxcare.com)
These carriers are designed to be worn under clothes to help discreetly carry and conceal medications. Made of soft premium quality wet-suit neoprene material that is water resistant, fire retardant and helps maintain the temperature of the medications with no plastic buckles, no pinching and no itching.
WaistPal: Comfortably carry and conceal Epipen or Auvi-Q/Allerject on a waist sling. The athletic design with two easy access pockets (front and back) eliminate bouncing and allow full body movement.
LegBuddy: Discreetly carry up to two Epinephrine auto-injectors or two Insulin Pens on your leg. Suitable for carrying medications such as glucose pills, asthma pump, and prescription drugs.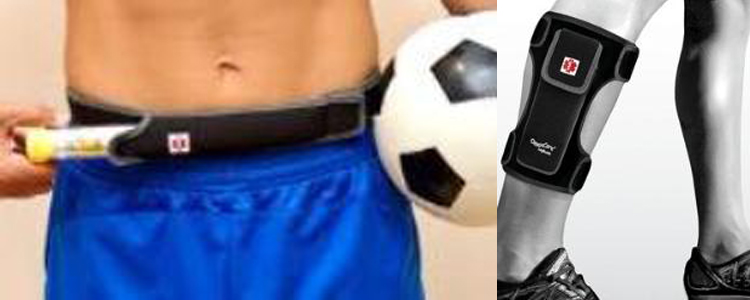 8. CarryNine Allergy Wallets (www.CarryNine.com)
The CarryNine Allergy Wallets are specially designed for teens and adults living with anaphylaxis and food allergies. These wallets make it easy and discreet to carry an EpiPen or Auvi-Q/Allerject along side your credit cards, cash and ID.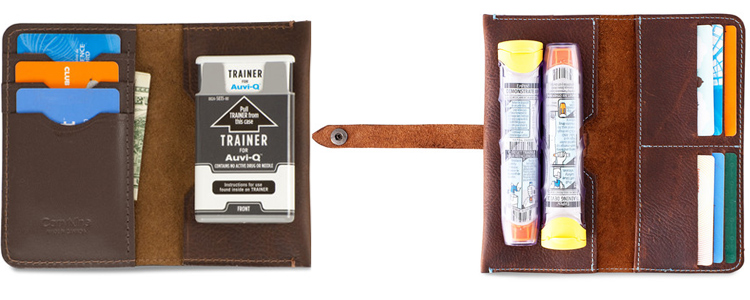 9. Epi-Essentials (www.epi-essentials.com)
Epi-Essentials offers stylish Handbags & Accessory Cases for Epinephrine & Daily Essentials. Designed for fashion conscious females to be able to organize a complete anaphylaxis kit alongside everyday necessities such as cell phones, money and small cosmetics. Every product has thoughtful details incorporated to help make life simple, safe and always in style.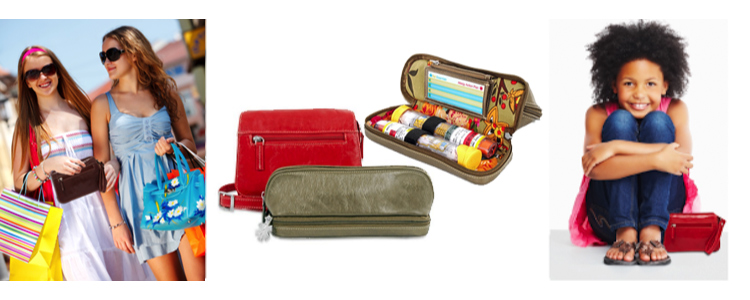 10. Frio (www.frioinsulincoolingcase.com)
For people that live in warmer climates, keeping epinephrine at an acceptable temperature can be a problem, which is easily solved by the FRIO® Insulin Cooling Case. It is a reusable evaporative cooler whose cooling properties come from the evaporation of water. No refrigeration necessary! For a FRIO® to be activated, simply soak it in water for 5-10 minutes. It retains its cooling properties for a minimum of two full days. FRIO® wallets come in various sizes that could accommodate Epipens or Auvi-Q/Allerject.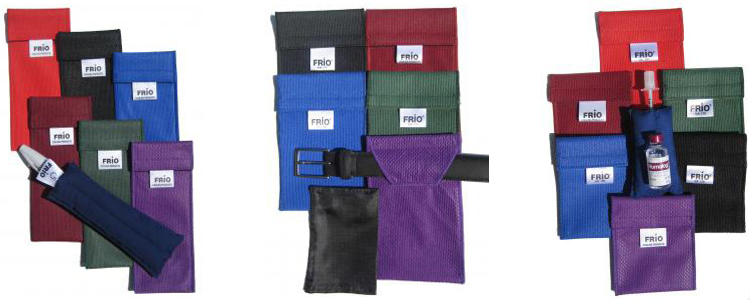 What's your favorite epinephrine auto-injector? Did we miss any great ones? Let us know in the comments below.
EpiPen® is a registered trademark of Mylan Inc. Auvi-Q and Allerject are registered trademarks of Sanofi Inc. Both Mylan Inc. and Sanofi Inc. do not sponsor or endorse the products referenced in this article.