When a company announces a recall, market withdrawal, or safety alert, we post the company's announcement as a public service. We do not endorse either the product or the company.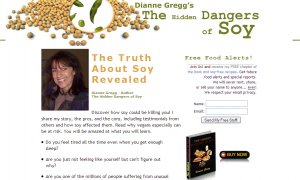 Website:
http://www.hiddensoy.com

Site Description:
Soy products are not the "health food" it's touted to be. It may be causing health problems not preventing them as the industry would like you to believe.
Site Authors:
Dianne Gregg
City/Location:
Atlanta
State/Province:
Georgia
Country:
USA