When a company announces a recall, market withdrawal, or safety alert, we post the company's announcement as a public service. We do not endorse either the product or the company.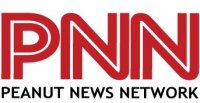 Website:
http://www.facebook.com/home.php#/pages/Peanut-News-Network/61716860770?ref=nf

Site Description:
PNN is dedicated to capturing and sharing news related to peanut allergies. It is also designed to allow those afflicted with peanut (and other) allergies to come together. The site is not related to any health service, medial professionals or CNN.
Site Authors:
Evan Frankel
City/Location:
Short Hills
State/Province:
New Jersey
Country:
USA