When a company announces a recall, market withdrawal, or safety alert, we post the company's announcement as a public service. We do not endorse either the product or the company.
Managing food allergies can be tough. Many adjustments need to be made starting at what we eat, what type of groceries we buy and how food is prepared. It can be overwhelming and stressful to look for food that is safe, nutritious and delicious. Luckily there is Tasterie, a company built to alleviate some of that stress by delivering allergy-friendly foods directly to your door.
Tasterie's founder, pediatrician Lama Rimawi, was inspired by her own frustrating experiences as an allergy-mom navigating grocery stores in search for allergy-friendly food.
"The lack of allergy-safe and great tasting food products available is ridiculous! I can remember standing in the aisles of supermarkets trying to read labels, sleep deprived, with a newborn at home and a toddler between my legs wanting an easier and better option."
– Lama Rimawi, tasterie.com
Tasterie allows you to discover new and nutritious allergy-friendly foods without needing to spend hours in a grocery store reading labels. Tasterie boxes contain a selection of 6-10 high quality foods from vendors that meet rigorous allergen testing/manufacturing protocols. Boxes are tailored to be nut-free, gluten-free, dairy-free or free from all Top 8 allergens. Boxes are delivered monthly, and subscriptions are available.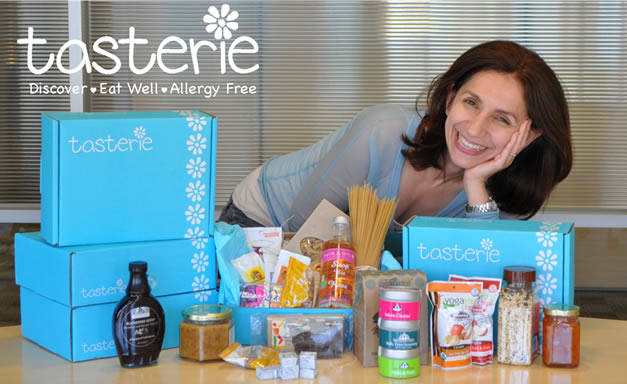 Lama Rimawi, M.D. (Photo: tasterie.com)
Find more information on tasterie.com