When a company announces a recall, market withdrawal, or safety alert, we post the company's announcement as a public service. We do not endorse either the product or the company.
Featured Allergy Blog: Gratefulfoodie
Author: Caroline Moassessi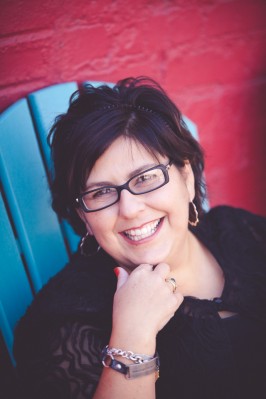 Author Bio:
I am a mother of a tween and teenager with life threatening allergies to peanut, tree nuts, sesame and poppy seeds, an advocate who enjoys working on legislation and loves any opportunity to talk protecting people with food allergies. I assisted in writing the first school anaphylaxis policy in my state, I speak nationally regarding food allergies and asthma and adore sharing my allergen savvy recipes and baking.
What is your blog about?
All things related to food allergies and allergies while helping people with life threatening allergies and asthma find vetted solutions

What inspired you to start your blog?
A local newpaper editor suggested I start a blog since he was constantly meeting people who explained to him that I helped them find information. I also had a great concern for people receiving bad information and wanted to provide a resource that would point to experts or vetted sources.
What is your most memorable allergy experience?
When the stock epinephrine law in Nevada saved a boy's life. His physician had verified that if he had not quickly received the EpiPen he would have died. We worked very hard to pass the stock epinephrine mandate and witnessing the success left me with tears in my eyes.
Check out Caroline's blog at gratefulfoodie.com or follow her on Facebook, Twitter or Pinterest.