When a company announces a recall, market withdrawal, or safety alert, we post the company's announcement as a public service. We do not endorse either the product or the company.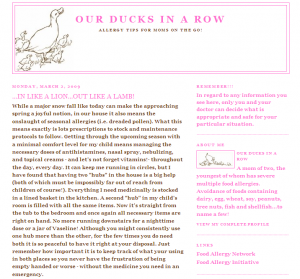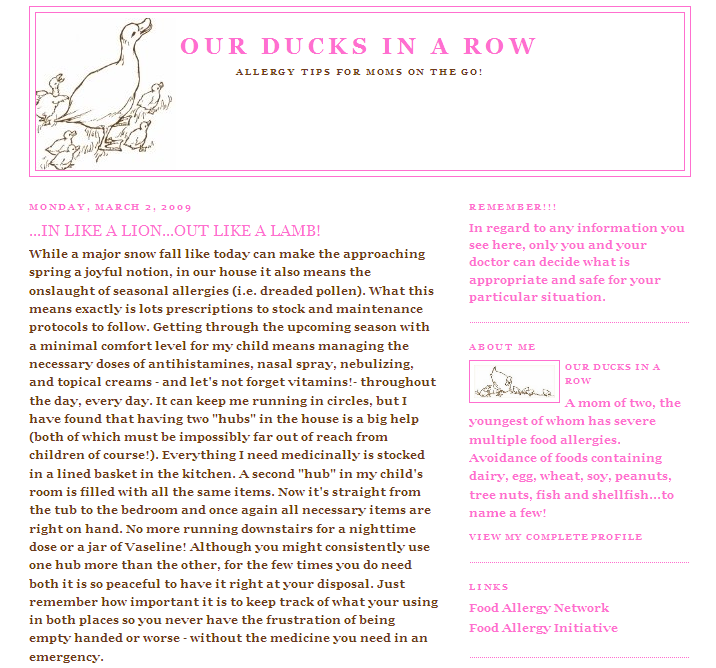 Website:
http://www.ourducksinarow.com

Site Description:
Allergy Tips for Moms on the Go! Here you will find weekly tips on how to manage life threatening food allergies…from a mom who knows and struggles will come ideas and products that work!
Site Categories:
Blogs
City/Location:
Hopewell
State/Province:
New Jersey
Country:
USA