When a company announces a recall, market withdrawal, or safety alert, we post the company's announcement as a public service. We do not endorse either the product or the company.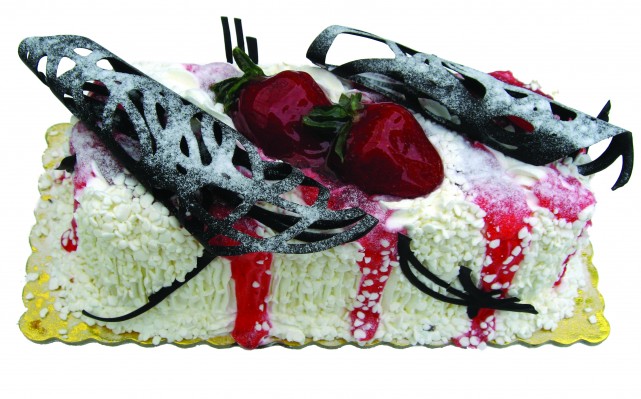 Ice Cream Cake is so easy to make.
If you are dealing with food allergies, you know that it's hard to find a safe store bought ice cream cake. So why not make your own with the recipe below?
Ingredients
Ice Cream, Frozen Yogurt, Sherbet, or Sorbet
Cookies, brownies or Cake
Variety of optional mix ins
Cool Whip, heavy cream and chocolate chips
(Optional)
Instructions
A spring form pan, rectangular pan, or square disposable aluminum pan is a great base for making an ice cream cake.
Line your pan of choice with plastic wrap so that the plastic hangs over the sides. This will help with getting the entire cake out of the pan for frosting.
Start your first layer. This should cake, cookies, brownies or ice cream.
The second layer of the cake is typically an ice cream layer.
The third layer can be anything you like. If the cake is starting to get soft, put it in the freezer to harden.
The fourth layer should be an additional ice cream layer or you can spread Cool Whip (whipped topping) over the hardened cake and ice cream layer. Put the pan back in the freezer.
For the fifth layer, swirl fudge sauce, butter scotch sauce, and/or marshmallow fluff. You can also add chocolate chips or candies. Back to the freezer again.
The sixth layer is the final ice cream layer. Smooth the softened ice cream as evenly as possible. If you are frosting the cake, you'll want to freeze at this point. If not, sprinkle toppings onto the final layer.
Make sure you pull the cake out about 10-20 minutes before you plan to eat it so that it has enough time to soften. If cutting is difficult warm your knife under hot water.