When a company announces a recall, market withdrawal, or safety alert, we post the company's announcement as a public service. We do not endorse either the product or the company.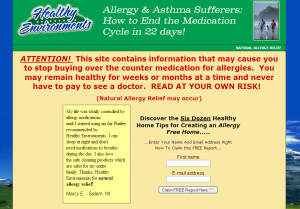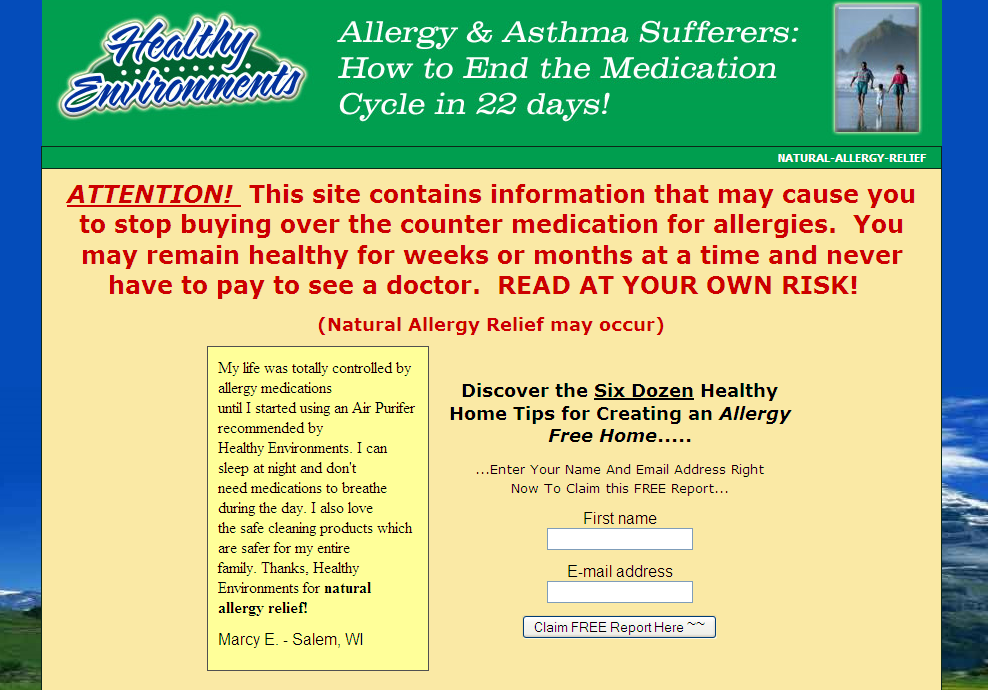 Website:
http://healthy-environments.com

Site Description:
Discover natural allergy relief with clean air, healthy water, safe cleaning products and whole food nutrition. Enjoy a lifestyle without allergy medications!
Site Categories:
Site Supporters, Products
City/Location:
Grayslake
State/Province:
Illinois
Country:
USA