When a company announces a recall, market withdrawal, or safety alert, we post the company's announcement as a public service. We do not endorse either the product or the company.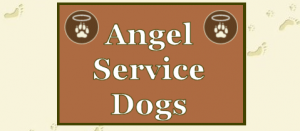 Website:
http://www.angelservicedogs.com

Site Description:
We are a non-profit organization dedicated to helping those who suffer from anaphylactic allergies. Our goal is to make the cost of such service dogs as minimal as possible.
We also distribute educational material and present seminars.
Site Categories:
Editor's Picks, Services
City/Location:
Monument
State/Province:
Colorado
Country:
USA