As the Halloween season approaches, many households are starting to transform their homes into haunted houses and adorn their front doors with ghouls, witches and skeletons.
For families and friends of people with food allergies, many are starting to buy teal paint for their pumpkins so they can participate in the Teal Pumpkin Project.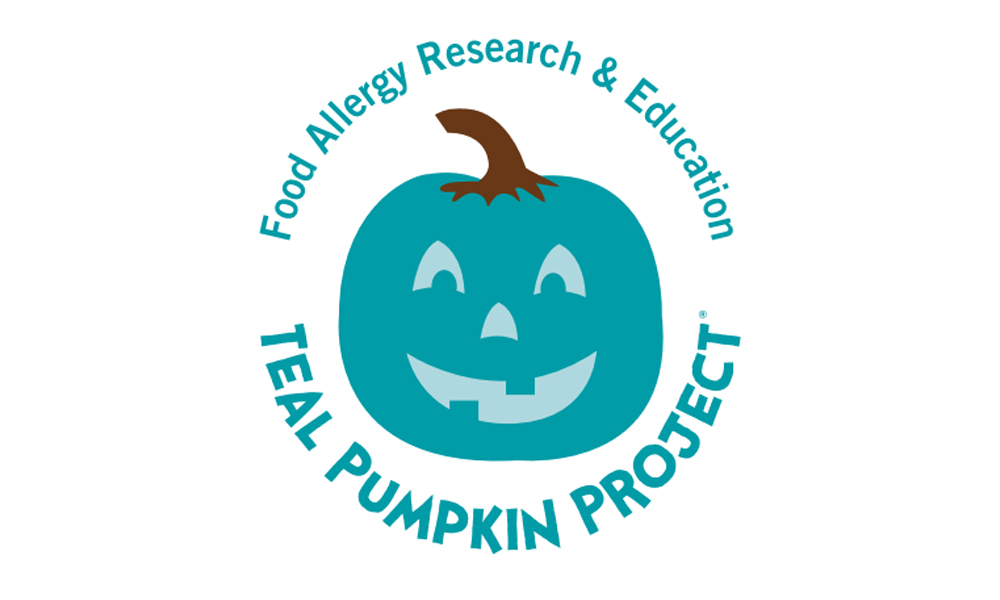 The Teal Pumpkin Project was inspired by a local awareness activity run by the Food Allergy Community of East Tennessee (FACET) and launched as a national campaign by FARE in 2014. To participate, you simply need to place a teal pumpkin in front of your home to indicate to trick-or-treaters that you have non-food treats available. The teal pumpkin sends a message of inclusion and community.
One of the main goals of The Teal Pumpkin Project is to spread awareness about food allergies to the community. Jamie Rollins has taken the teal theme and created a fun, innovative, creative and informative Halloween display in front of her home to educate all passersby about the top 8 allergens.
Click Next to view the Teal Graveyard.