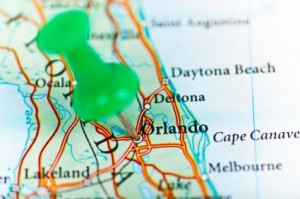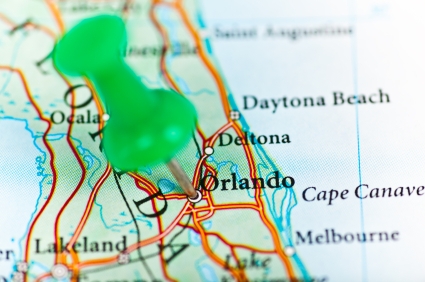 We rarely travel. Between school, sports, my husbands work schedule and managing food allergies–it is just easier to keep it close to home. This past year we were fortunate enough to be able to take a pre-Christmas trip to Walt Disney World.
Disney is known for being food allergy friendly and accommodating and this trip was no exception.
If you read my last Disney post "Walt Disney World Goes Above and Beyond for Food Allergies", you already know what we did to prepare for eating out on our trip.
Here's a mini recap of our Disney vacation with food allergies.
We flew out of Boston on a nonstop flight with Air Tran. We chose Air Tran for their reasonable prices and because they DO NOT serve peanuts on their flights. We brought wipes aboard and washed the seat arm rests, tray, and window area in the event there was a prior peanut eater in our seats. Air Tran served pretzels that did not list peanuts in the ingredients and did not list any warning label. Our food allergic son was able to eat them without reaction. The ride to and from Florida was reaction free! This is a big deal for us as our last trip to Disney World on Southwest was not.
Several days prior to our planned departure we placed an online order for groceries at Garden Grocer. Disney allows outside food and drinks into the parks. We purchased water bottles, snacks and breakfast items for our room.
We ate lunch and dinner out at a variety of counter service and table service (with reservations) restaurants. We also bought occasional snacks and treats in the parks. The Mickey head ice cream bars, sold everywhere, were safe for our food allergic son and we were able to find Divvies cookies and popcorn in the Main Street Bakery in Magic Kingdom.
The best part of our trip were our table service lunch and dinners. Every restaurant had our information (I had sent this information prior–see my last Disney post), mentioned our food allergies upon arrival and sent a chef to our table. Our son is allergic to peanut, tree nuts, eggs, sesame and whole soy. Not a single chef seemed troubled or concerned. We were able to tell the Chef what our food allergic son would like to eat, were told whether it was safe or not and were offered a substitute if necessary.
Our worst dinner was at the Garden Grill in Epcot where our son was served plain, bland chicken legs that appeared to be boiled and unseasoned. Our best dinner was at Jiko at the Animal Kingdom Resort where our son was able to enjoy a very creamy looking and fresh macaroni and cheese dish. Another great Dinner was at the Contemporary's California Grill, however that one is a story/post to come.
Overall we had a fantastic trip. It was great to see the Christmas decorations, Osborne Family Spectacle of Dancing Lights, among other things. And it was nice to have an almost reaction free vacation (stay tuned for my California Grill post for more information).
We think the next trip needs to be planned with the adults in mind. We're thinking someplace warm and tropical where we can also do some hiking in the jungle, spend time on the beach and enjoy other adventures. Maybe Hawaii, the Caribbean or Mexico. Volcano hiking or exploring caves and ruins would be great. It also has to be a food allergy friendly and kid friendly place.
So if you've been someplace that sounds like the above, please leave a comment in the comments section telling us where you went, where you stayed, what you did and why you think it would be safe for those with food allergies. Help us plan our next vacation!