When a company announces a recall, market withdrawal, or safety alert, we post the company's announcement as a public service. We do not endorse either the product or the company.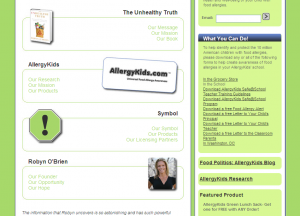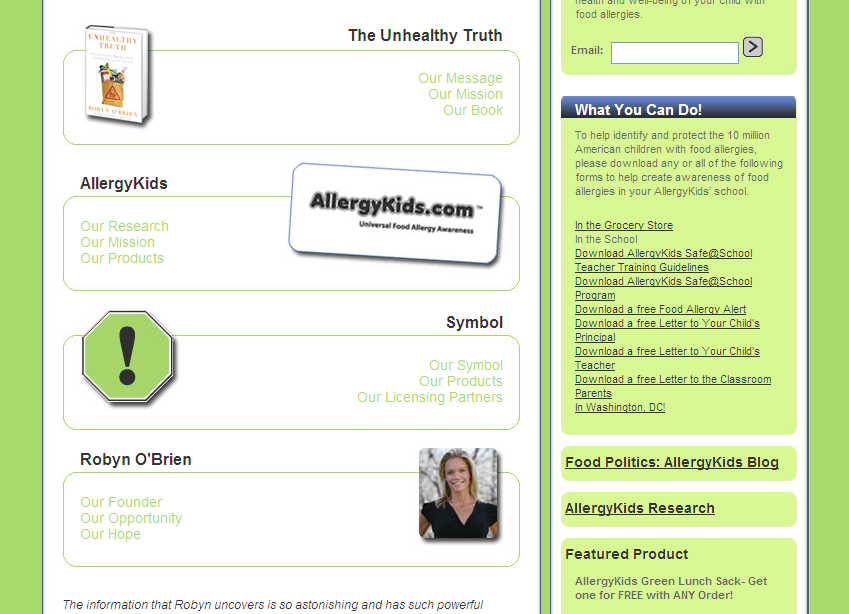 Website:
http://www.allergykids.com

Site Description:
AllergyKids' goal is to help identify and protect children with allergies, ADHD, autism and asthma and to nourish and heal the 1 in 3 American children that now have these conditions.
Site Authors:
Robyn O'Brien
City/Location:
Boulder
State/Province:
Colorado
Zip Code:
80308
Country:
USA
Phone Number:
1.800.671.1525