When a company announces a recall, market withdrawal, or safety alert, we post the company's announcement as a public service. We do not endorse either the product or the company.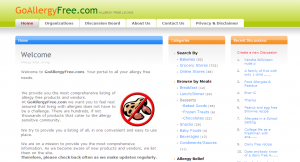 Website:
http://www.GoAllergyFree.com

Site Description:
We provide you the most comprehensive listing of allergy free products and vendors. At GoAllergyFree.com we want you to feel rest assured that living with allergies does not have to be a challenge. There are hundreds, if not thousands of products that cater to the allergy sensitive community.
City/Location:
Hicksville
State/Province:
New York
Country:
USA