When a company announces a recall, market withdrawal, or safety alert, we post the company's announcement as a public service. We do not endorse either the product or the company.
A La Mode is an ice cream shoppe and kids boutique located in New York City. They offer homemade, small batch ice cream in a nut-free facility offering gluten-free and dairy free options. In their boutique, they carry infant and children's apparel, toys, unique gifts for children of all ages.
The employees make the difference!
What sets this ice cream shoppe and boutique apart from the others are it's amazing staff and their sincere empathy for clients with food allergies. Lisamarie Parks, an employee at a la mode, shared the positive impact that working in an allergy-friendly space like A La Mode Shoppe has had on her:
"I work in a nut free facility (that even offers dairy free options) and seeing the smiles and tears of happiness on both children and parents faces the moment they walk in and know that EVERYTHING is safe has made the last couple of months the best they have ever been in my life!"
Despite the fact that Lisamarie doesn't personally live with food allergies, her experiences at a la mode shoppe have given her reasons to participate in the Teal Pumpkin Project and support families that live with food allergies through awareness and education. The following post was shared in a Facebook group for allergy-parents: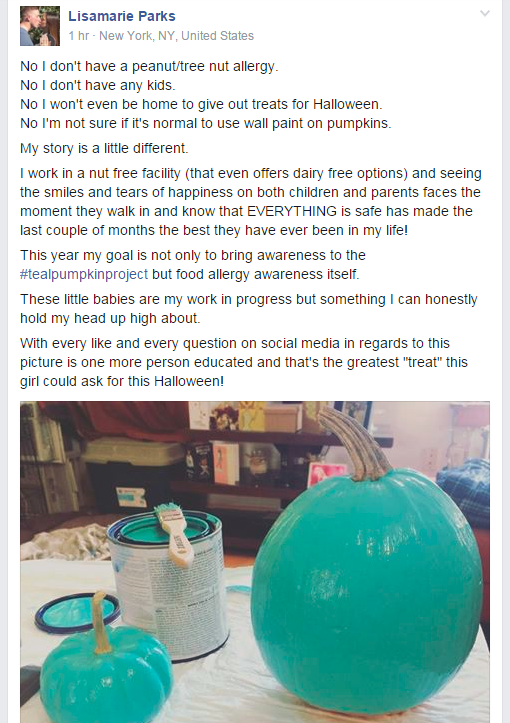 Thank you Lisamarie and A La Mode Shoppe! It's so heart-warming when companies and their staff just "get it."
For more information on a la mode shoppe and boutique, visit their website at www.alamodeshoppe.com.