When a company announces a recall, market withdrawal, or safety alert, we post the company's announcement as a public service. We do not endorse either the product or the company.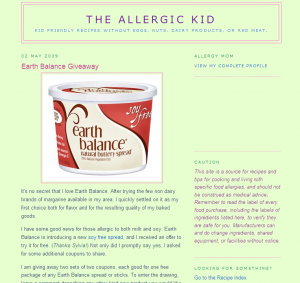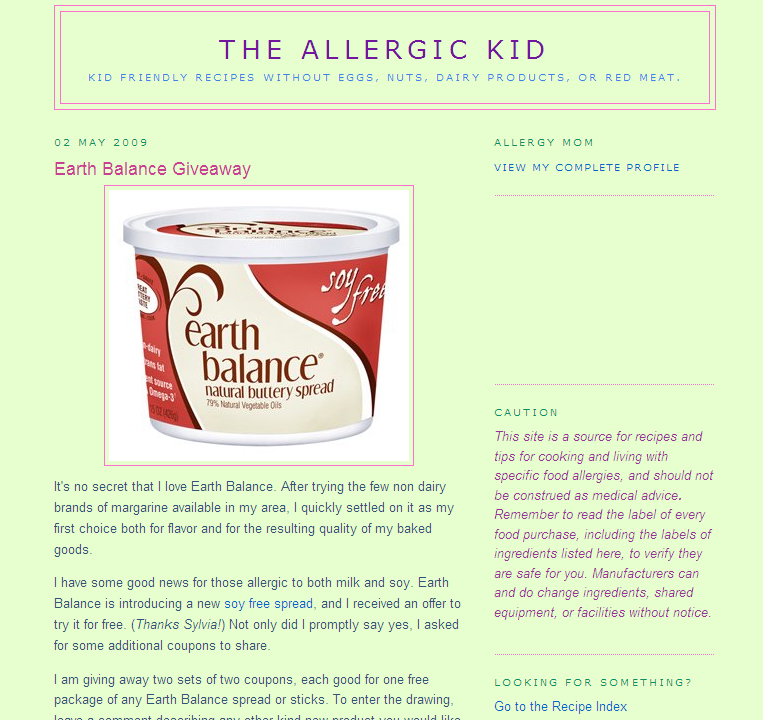 Website:
http://allergickid.blogspot.com/

Site Description:
Kid friendly recipes without eggs, nuts, dairy, or red meat and a personal blog about raising a child with multiple food allergies.
Site Authors:
Libby (Allergy Mom)
City/Location:
Tampa Bay
State/Province:
Florida
Country:
USA