Tag: sustainable living

Most of my time is spent living, writing, researching and advocating all things food allergy. However before Best Allergy Sites I was actively blo ...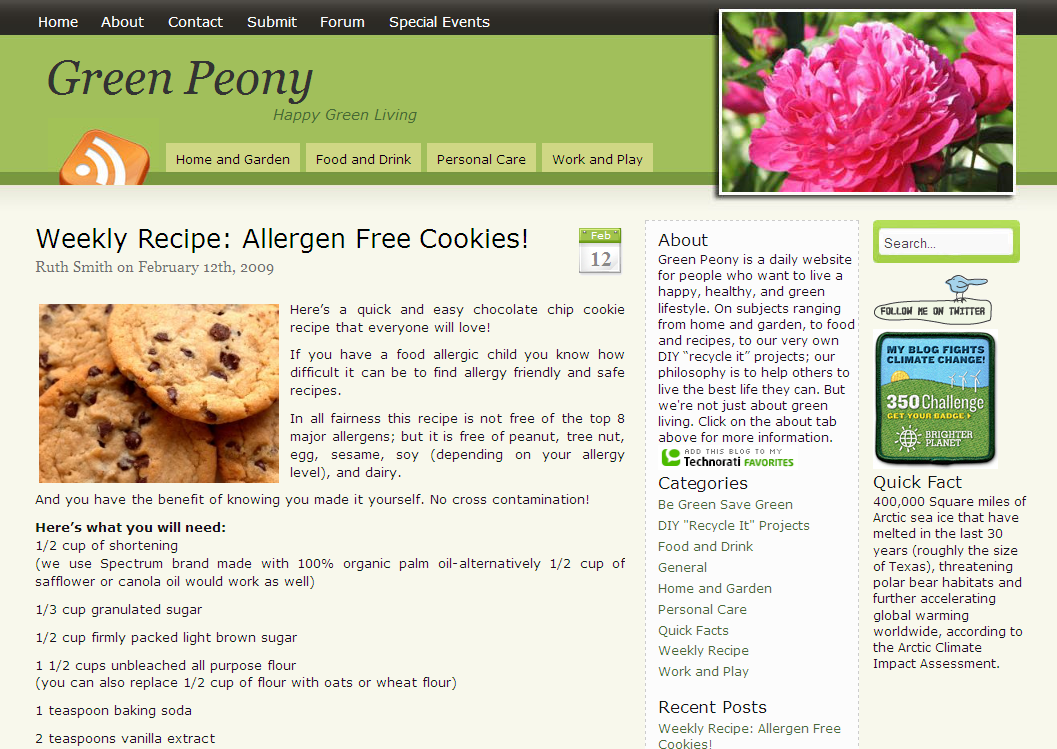 Site Supportor Site Description: Green Peony is a daily website for people who want to live a happy, healthy, and green lifestyle. Edited by ...