When a company announces a recall, market withdrawal, or safety alert, we post the company's announcement as a public service. We do not endorse either the product or the company.
Site Supportor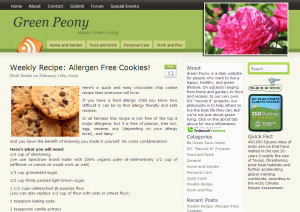 Website:
http://greenpeony.com/

Site Description:
Green Peony is a daily website for people who want to live a happy, healthy, and green lifestyle. Edited by the founder and editor of Best Allergy Sites and mother to a food allergic child.
Site Categories:
Site Supporters, Blogs
City/Location:
New England

State/Province:
Massachusetts

Country:
USA