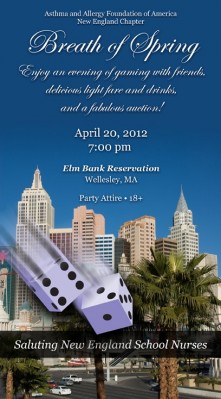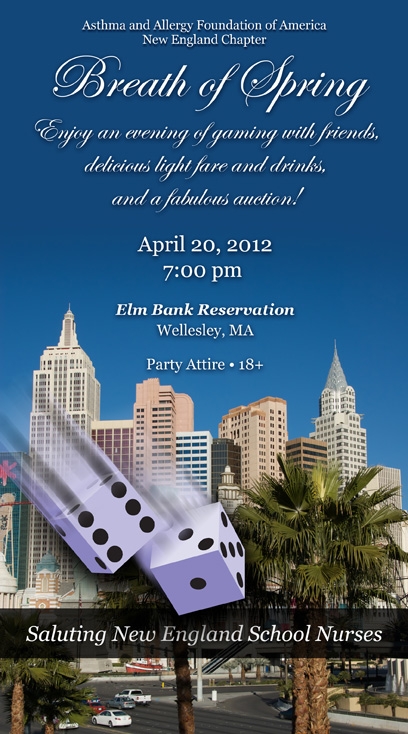 Click on image for a larger view
The Asthma and Allergy Foundation of America New England Chapter is saluting school nurses this year at their annual fundraising event.
As a member of AAFA New England's Board of Directors, I can't stress enough how much school nurses do for children and families living with food allergies. This is our way of tipping our hats to them and saying "thanks for all that you do."
Breath of Spring 2012 is an annual event to raise money for asthma and allergy awareness as well as educational programs and materials.
You can participate in the following ways:
Salute your own school nurse with a tribute line in the Breath of Spring program book
Click on Salute Your School Nurse for more information.
Become a Breath of Spring 2012 Sponsor
Click on Food Allergy Sponsor for more information.
Attend Breath of Spring 2012
You'll enjoy an evening of gaming, food and a fabulous auction.
Click on Breath of Spring for more information.
If you have additional questions or would like to make a donation by credit card,
call the AAFANE office at 781-444-7778 or Toll Free at 1-877-2ASTHMA

_______________________________________________________________________________________