When a company announces a recall, market withdrawal, or safety alert, we post the company's announcement as a public service. We do not endorse either the product or the company.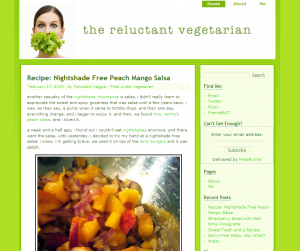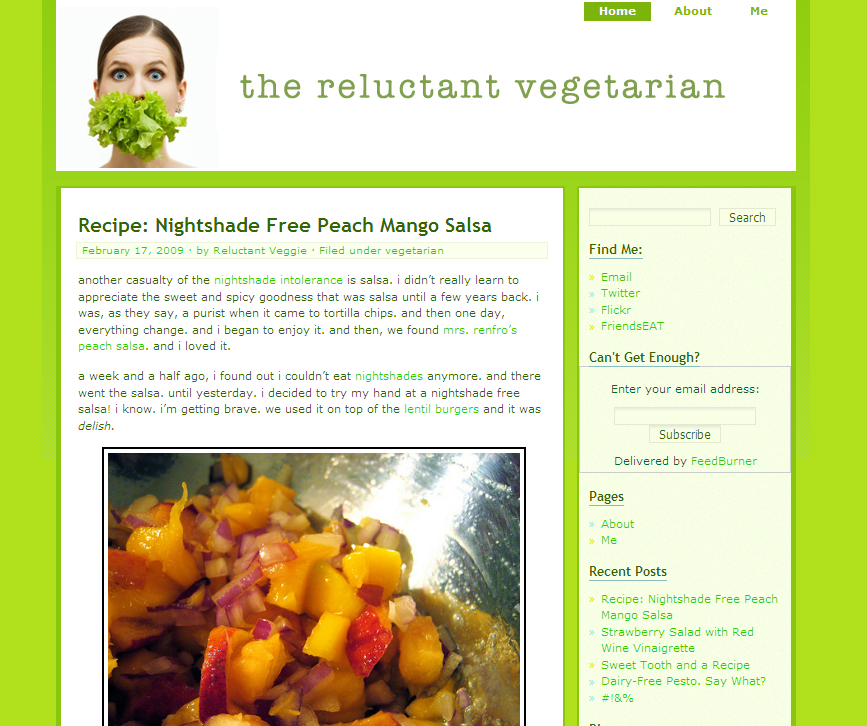 Website:
http://reluctantveggie.com

Site Description:
Blog of a newly diagnosed food intolerant vegetarian. Food intolerances include dairy, nightshades (tomatoes, white potatoes, eggplant, peppers of any kind), cinnamon, and msg.
City/Location:
Pittsburgh
State/Province:
Pennsylvania
Country:
USA