When a company announces a recall, market withdrawal, or safety alert, we post the company's announcement as a public service. We do not endorse either the product or the company.
Editor's Pick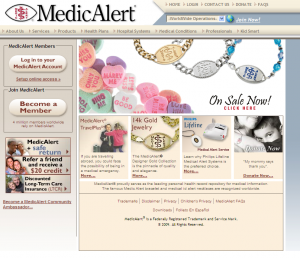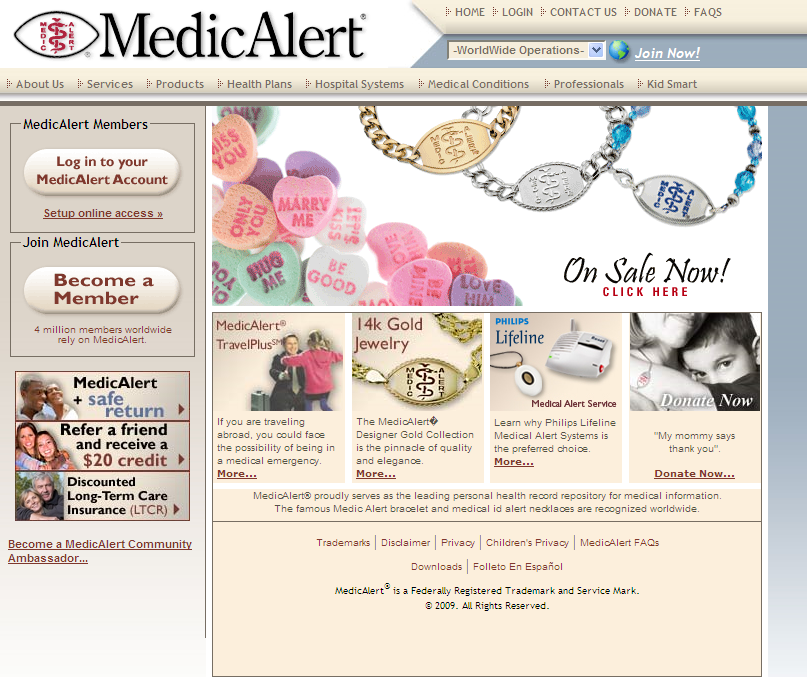 Website:
http://www.medicalert.org/home/Homegradient.aspx

Site Description:
The MedicAlert Foundation is a non-profit healthcare informatics organization dedicated to providing services to our members that protect and save lives.
MedicAlert® services are built around a repository of health information that enables members to manage their personal health records while maintaining security, privacy and confidentiality.
Site Categories:
Editor's Picks, Products
City/Location:
Turlock
State/Province:
California
Country:
USA