When a company announces a recall, market withdrawal, or safety alert, we post the company's announcement as a public service. We do not endorse either the product or the company.
Mother's Day is the perfect occasion to honor and spend some quality time with the strong and influential women in our lives. Whether it's with your mother, aunt, neighbor or sister, catching up over some tea and snacks is a lovely way to spend an afternoon!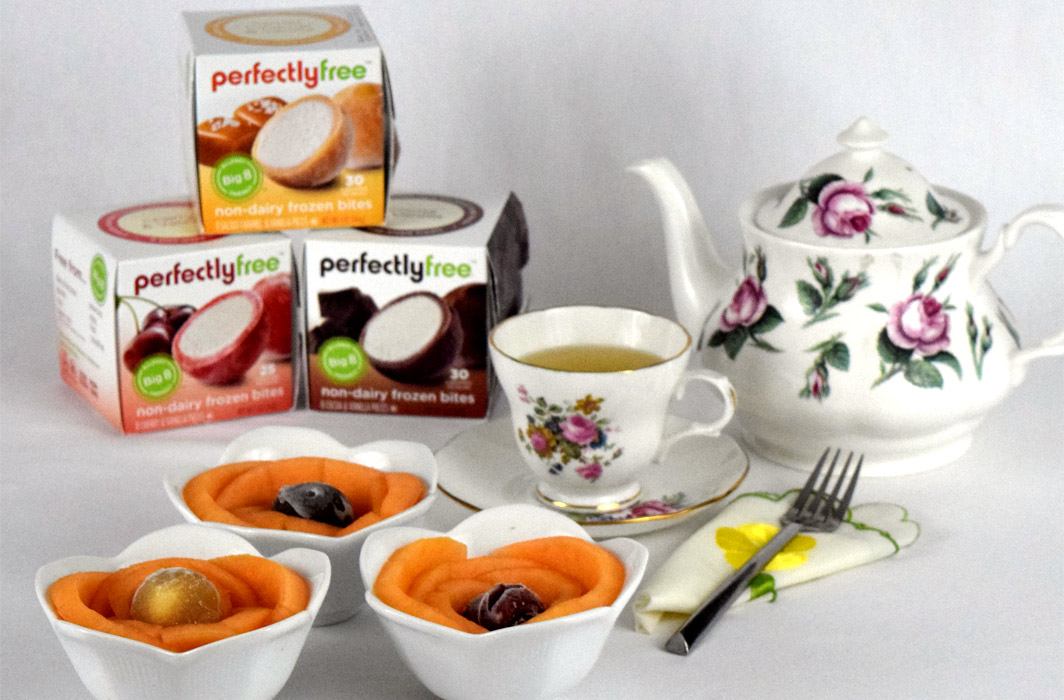 Selecting delicious and nourishing snacks can be challenging. Like many families, my family deals with various dietary restrictions. My son has severe food allergies to dairy, eggs, peanuts, tree nuts, and wheat, and other members of my family manage conditions like type 2 diabetes, high blood pressure and high cholesterol. These considerations make the typical rich tea menu, which is high in fat, sugar and starch, not ideal options to serve to the ones I love.
perfectly free™ frozen bites provide the ideal solution for my family. Not only are they made in a dedicated facility that is free-from gluten and the top 8 allergens, they are also made with non-GMO ingredients and are free-from artificial flavors, colors and preservatives. Each bite is less than 35 calories with less than 1g of fat, and they are a delicious treat, which makes them an ideal snack. perfectly free™ frozen bites come in cherry, blueberry, rich cocoa and salted caramel flavors, so there's a flavor for everyone in the family to enjoy!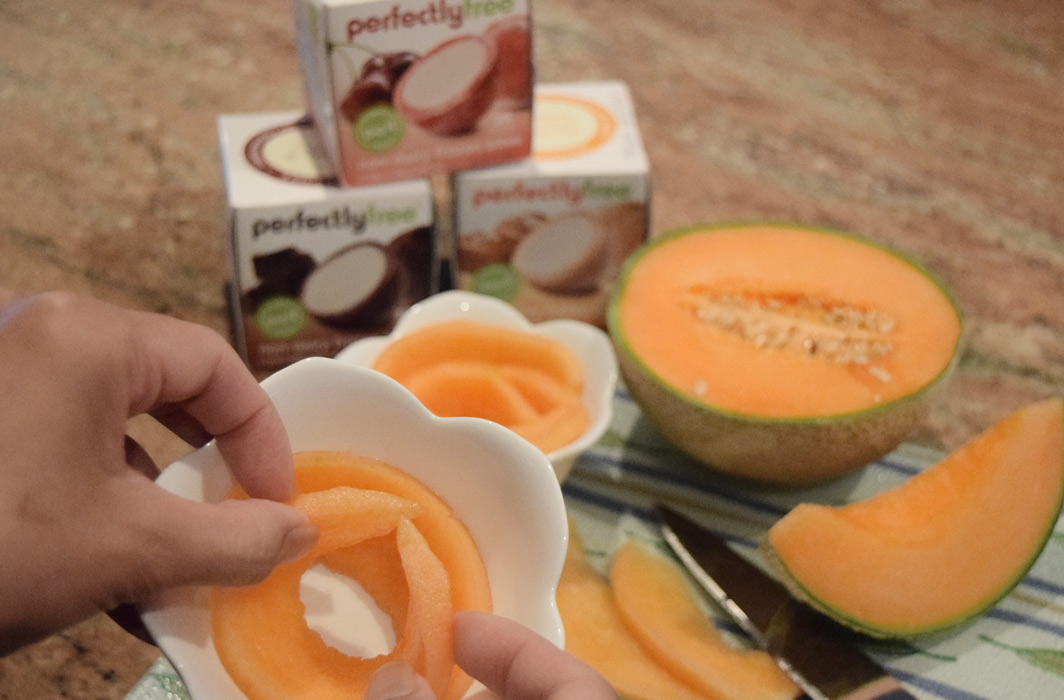 Impress your guests with these beautiful perfectly free™ cantaloupe roses. The best part is that they are easy to make! Simply cut cantaloupe into thin 1/8″ slices and arrange them in a bowl in layers to resemble a rose. The crowning jewel of the dessert is the perfectly free™ frozen bite that sits in the center of the rose.
Happy Mother's Day to all! Enjoy your weekend and relax … the snacks are taken care of! This is what it means to #liveperfectlyfree.
Disclosure/Disclaimer:
This post is sponsored by perfectly free™, all opinions are mine. Note that manufacturing practices and ingredients can change at anytime without notice and readers are always responsible for assuring allergen safety before buying or consuming foods.