When a company announces a recall, market withdrawal, or safety alert, we post the company's announcement as a public service. We do not endorse either the product or the company.
This week I discovered perfectly free™ non-dairy frozen bites. They are fun treats that are free from the top 8 allergens and made in a dedicated free-from facility, which thrills the allergy-mom in me, but what truly makes perfectly free™ the ideal snack for my family is that they are made with no artificial flavors, colors, or preservatives and are only 35 calories or less per serving … and on top of that, they are delicious! The frozen treats are made with a creamy vanilla core, and enrobed by a velvety layer of real cherry and blueberry, rich cocoa or salted caramel, so there's a flavor for everyone to enjoy.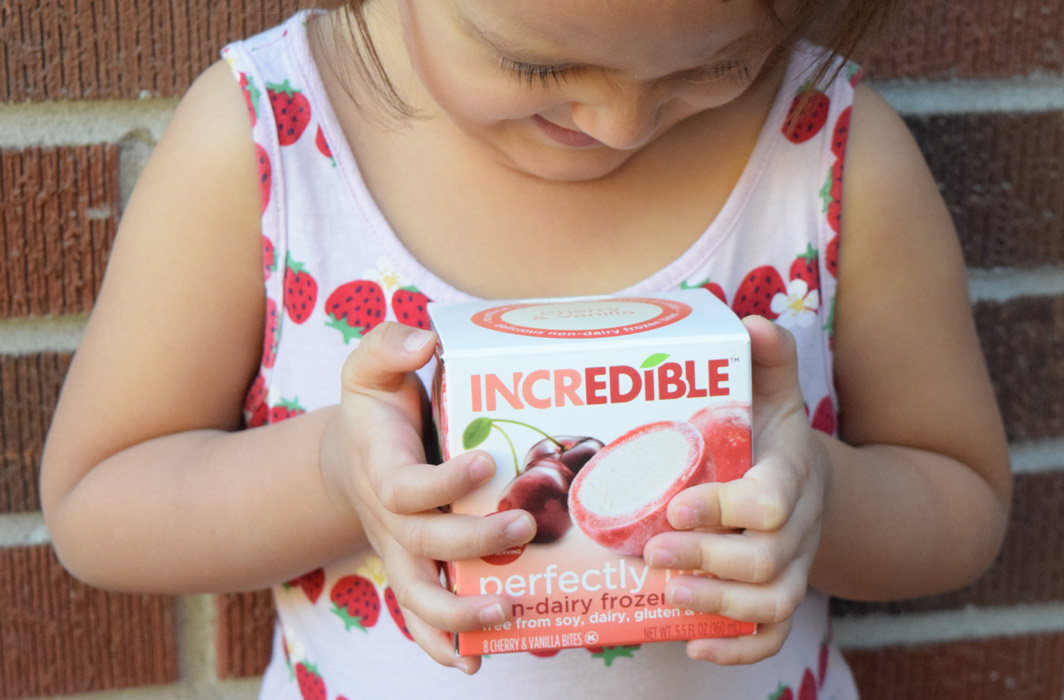 We hosted a play date at our house this week, and instead of spending hours in the kitchen making allergy-friendly snacks, I served perfectly free™ to our guests. I noticed how excited my kids got when they would eat these little round-shaped frozen treats, so I decided to get creative for our friends.
I quickly made some perfectly free™ spiders by arranging some pieces of gluten-free pretzels around the frozen bites.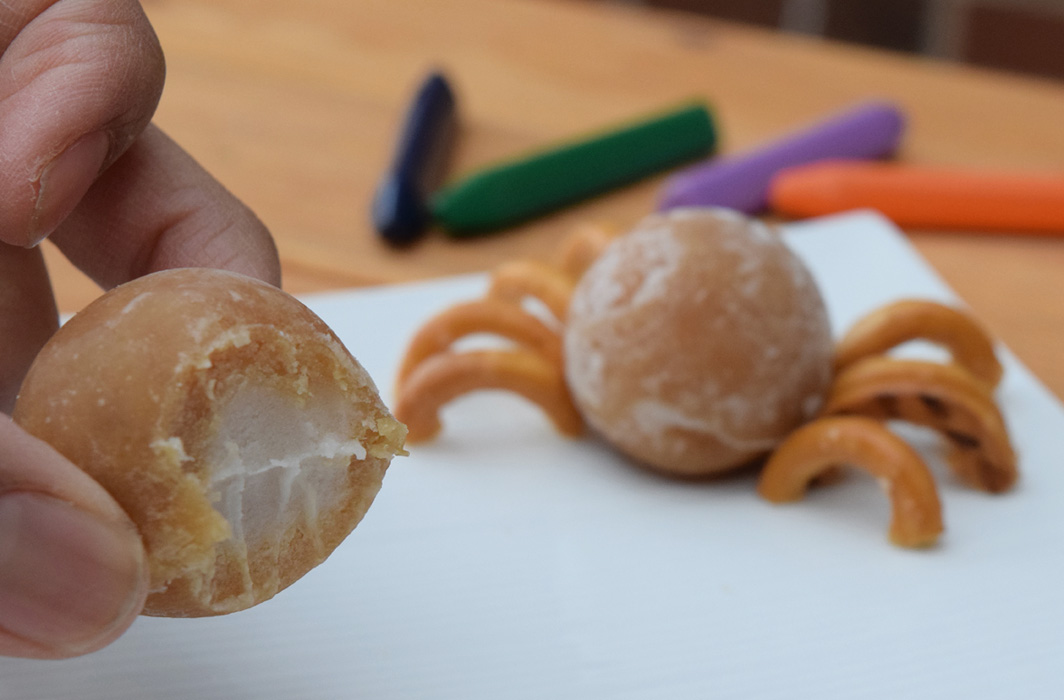 The kids were thrilled when they were offered perfectly free™ frozen flower pops. I simply taped green paper on the lollipop sticks to make them look like leaves and stuck the stick into the perfectly free™ frozen treat. I planted the frozen pops into a mini cup full of dairy-free chocolate chips. In less than 30 seconds I had an impressive looking allergy-friendly frozen pop that the kids and adults devoured.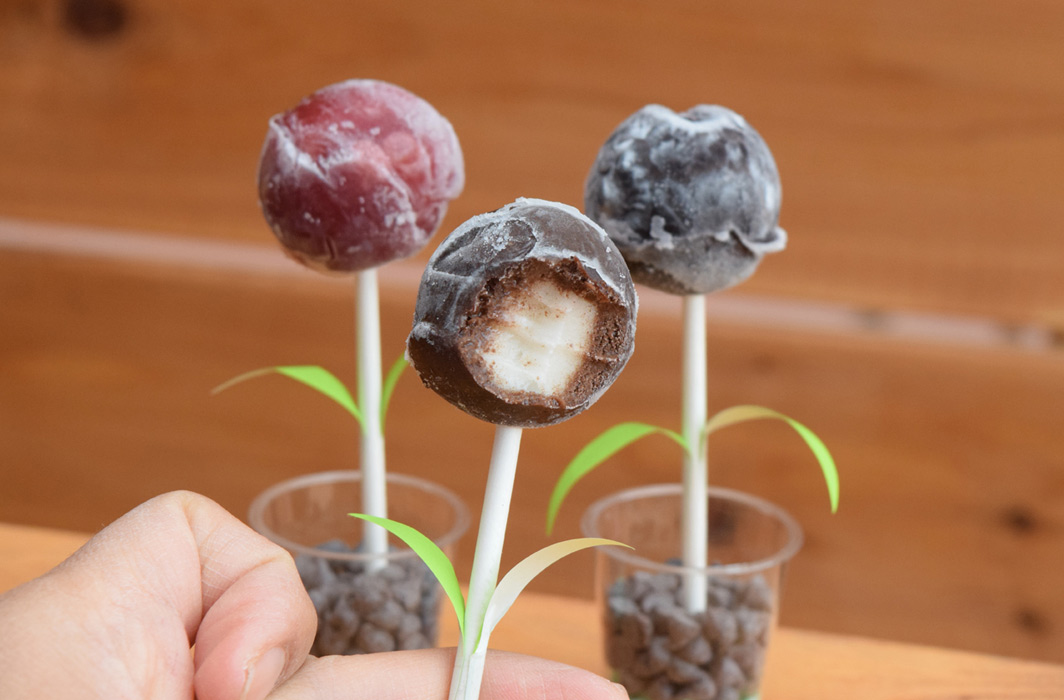 It's great to find delicious, allergy-friendly products that the entire family can enjoy. Whether you have food allergies or not, perfectly free™ frozen treats are fun to eat as a snack in between or after meals. I'm looking forward to tasting the new flavors that perfectly free™ has in the pipeline.
For more information visit perfectlyfree.com.
Disclosure/Disclaimer:
This post is sponsored by perfectly free™, all opinions are mine. Note that manufacturing practices and ingredients can change at anytime without notice and readers are always responsible for assuring allergen safety before buying or consuming foods.