When a company announces a recall, market withdrawal, or safety alert, we post the company's announcement as a public service. We do not endorse either the product or the company.
Site Supporter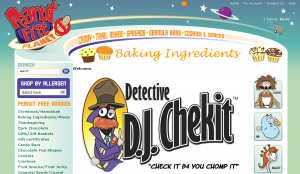 Website:
http://www.peanutfreeplanet.com
Site Description:
Peanut Free Planet is an online retailer serving the food allergic community. We have products that meet the needs for peanut free, tree nut free, egg free, milk free and gluten free, along with many other food allergies and intolerances.
City/Location:
Noblesville
State/Province:
Indiana
Zip/Postal Code:
46060
Country:
USA
Phone Number:
317-910-2335


http://twitter.com/freelings