When a company announces a recall, market withdrawal, or safety alert, we post the company's announcement as a public service. We do not endorse either the product or the company.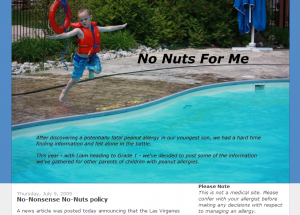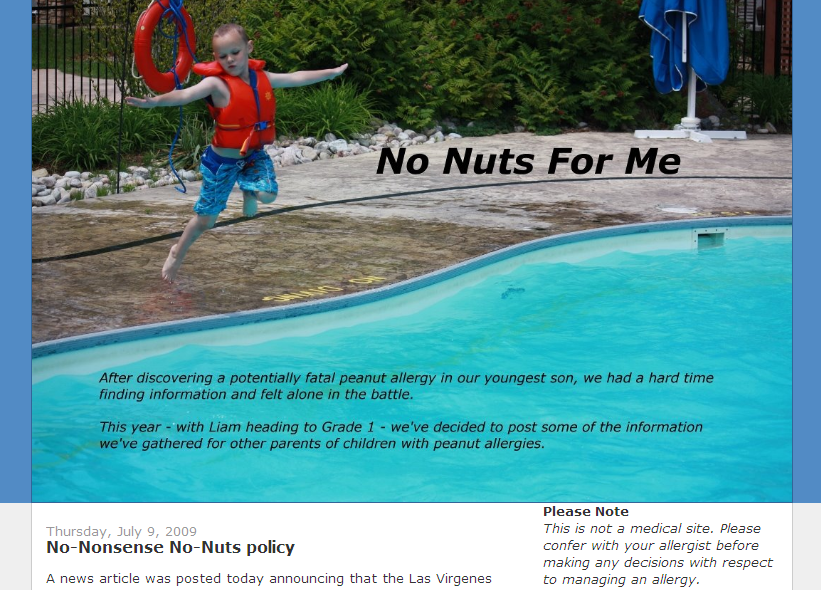 Website:
http://NoNutsForMe.blogspot.com

Site Description:
After discovering a potentially fatal peanut allergy in our youngest son we had a hard time finding information and felt alone in the battle. This year – with Liam heading to Grade 1 – we've decided to post some of the information we've gathered for other parents of children with peanut allergies.
Site Categories:
Blogs
Site Authors:
Shawn Elliott
City/Location:
Uxbridge
State/Province:
Ontario
Country:
Canada