When a company announces a recall, market withdrawal, or safety alert, we post the company's announcement as a public service. We do not endorse either the product or the company.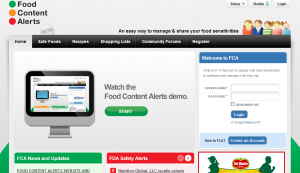 Website:
http://www.foodcontentalerts.com

Site Description:
Free website & mobile application to help individuals with food allergies manage their life. It helps organize a world of fragmented information – facilitating research, finding recipes, developing shopping lists and more.
Site Categories:
Services
City/Location:
New York
State/Province:
New York
Country:
USA