When a company announces a recall, market withdrawal, or safety alert, we post the company's announcement as a public service. We do not endorse either the product or the company.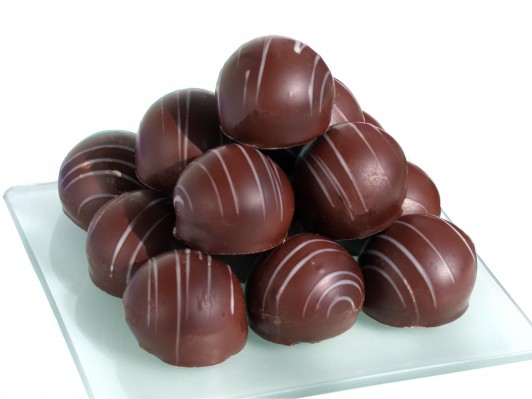 A member at peanutallergy.com (where I used to moderate) recently asked where she could find chocolate wafers that were peanut free. Every wafer I've seen has had a warning label so I told her that I didn't know of any. Well persistence pays off because she later posted that the Guittard brand makes a wafer that is peanut free.
They are called "Guittard Melt and Mold" and can be found at various online stores (do a google search).
The Guittard website claims that their chocolate is made in a peanut free facility, however there are almonds which are processed on a single depositing line.
Click here for the Guittard allergen policy from their website.
You can also use chocolate chips from Vermont Nut Free as they are peanut and tree nut free.
Following is a quick way to make your own shaped chocolates for any holiday you can find a mold for. This is a great alternative for Halloween, Valentine's Day, Christmas and Easter.
Ingredients
1 12 oz bag of Guittard Melt and Mold or Vermont Nut Free Chips
Molds of your choice
Instructions
Melt chocolate in the microwave at 30 second intervals, stirring in between until fully melted.
Pour melted chocolate into mold of choice and tap mold lightly to release air bubbles.
Put mold in the freezer until the chocolate is set. (About 15-20 minutes depending upon the mold.)
Pop out of mold and enjoy, or wrap for later.
Check Out These Other Allergy Friendly Chocolates and Candies