When a company announces a recall, market withdrawal, or safety alert, we post the company's announcement as a public service. We do not endorse either the product or the company.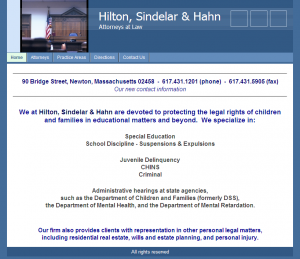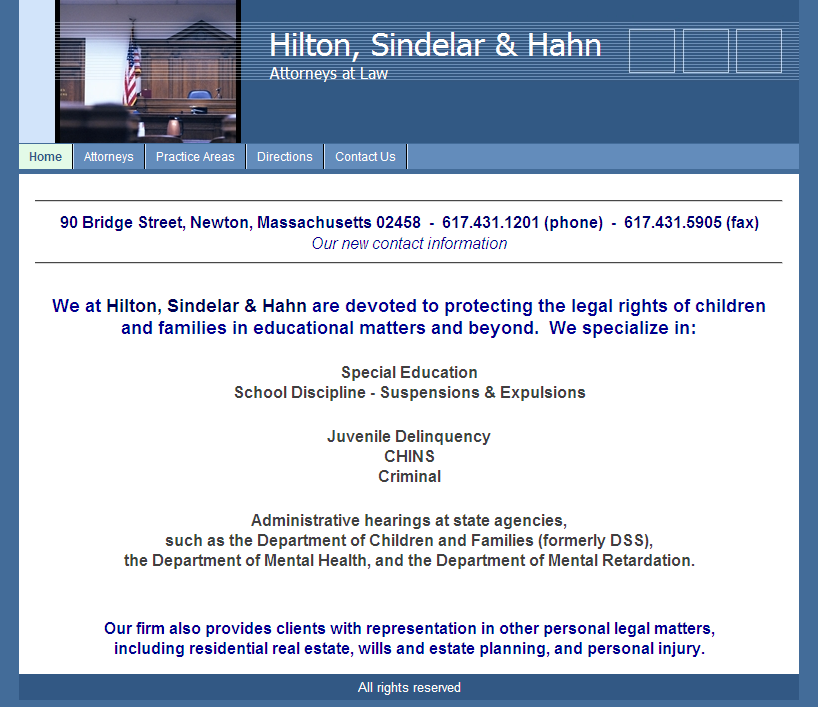 Website:
http://hshmlaw.com/default.aspx

Site Description:
We at Hilton, Sindelar & Hahn are devoted to protecting the legal rights of children and families in educational matters and beyond.
We specialize in:
Special Education
School Discipline – Suspensions & Expulsions
Juvenile Delinquency
CHINS
Criminal
Administrative hearings at state agencies, such as the Department of Children and Families (formerly DSS), the Department of Mental Health, and the Department of Mental Retardation.
Site Categories:
Services
City/Location:
Newton

State/Province:
Massachusetts
Country:
USA