When a company announces a recall, market withdrawal, or safety alert, we post the company's announcement as a public service. We do not endorse either the product or the company.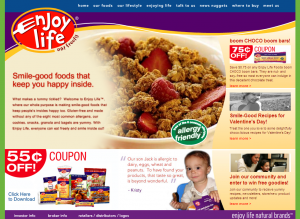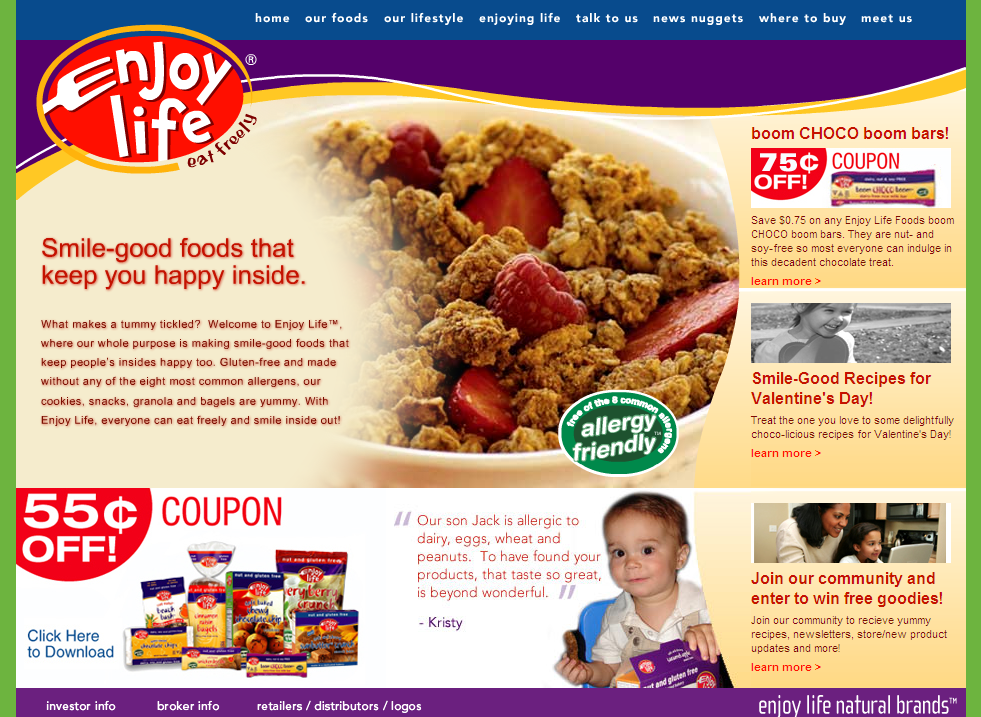 Website:
http://www.enjoylifefoods.com/index.php

Site Description:
At Enjoy Life, our whole business is making smile-good foods that keep people's insides happy too. That's why all of our foods are specially made to be gluten-free and free of the 8 most common allergens, which account for 90% of all food allergies. Our mission is to make delicious products that just about everyone can EAT FREELY. We promise they'll make you smile inside out!
City/Location:
Schiller Park
State/Province:
Illinois
Country:
USA