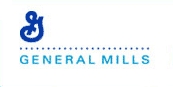 Save the date for one of the biggest gluten free twitter parties you'll ever see:
Gluten Free with General Mills
Thursday, January 14th at 7:00 pm ET
Join us as we discuss gluten free living with expert panel members and the gluten free community. You'll learn about some great new gluten free products, as well as some you may not have known are gluten free, all from our sponsor General Mills.
Click on General Mills Gluten Free Twitter Party for our invitation and more information!
___________________________________________________________________________
This is an Allergy Allies event hosted by Best Allergy Sites and Food Allergy Buzz