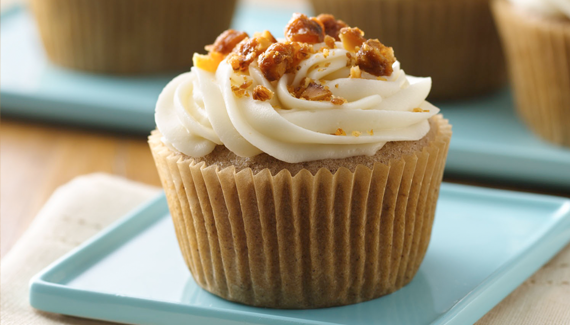 Photo courtesy of Betty Crocker
Holly Phillips of Mrs. P's Gluten Free Bakery recently won the Grand Prize in the Betty Crocker Baker's Challenge for her gluten free cupcake recipe.
Her winning recipe, Apple-Spice Cupcakes with Maple Cream Cheese Frosting and Candied Walnuts, is the perfect fall and holiday season treat.
Phillips started selling her gluten free goods out of her home, over the phone and online. She officially founded Mrs. P's Gluten Free Bakery in 2010. She plans to use the $5,000 prize to purchase a new oven for her bakery.
You can get her winning recipe by clicking on Betty Crocker Gluten Free.