When a company announces a recall, market withdrawal, or safety alert, we post the company's announcement as a public service. We do not endorse either the product or the company.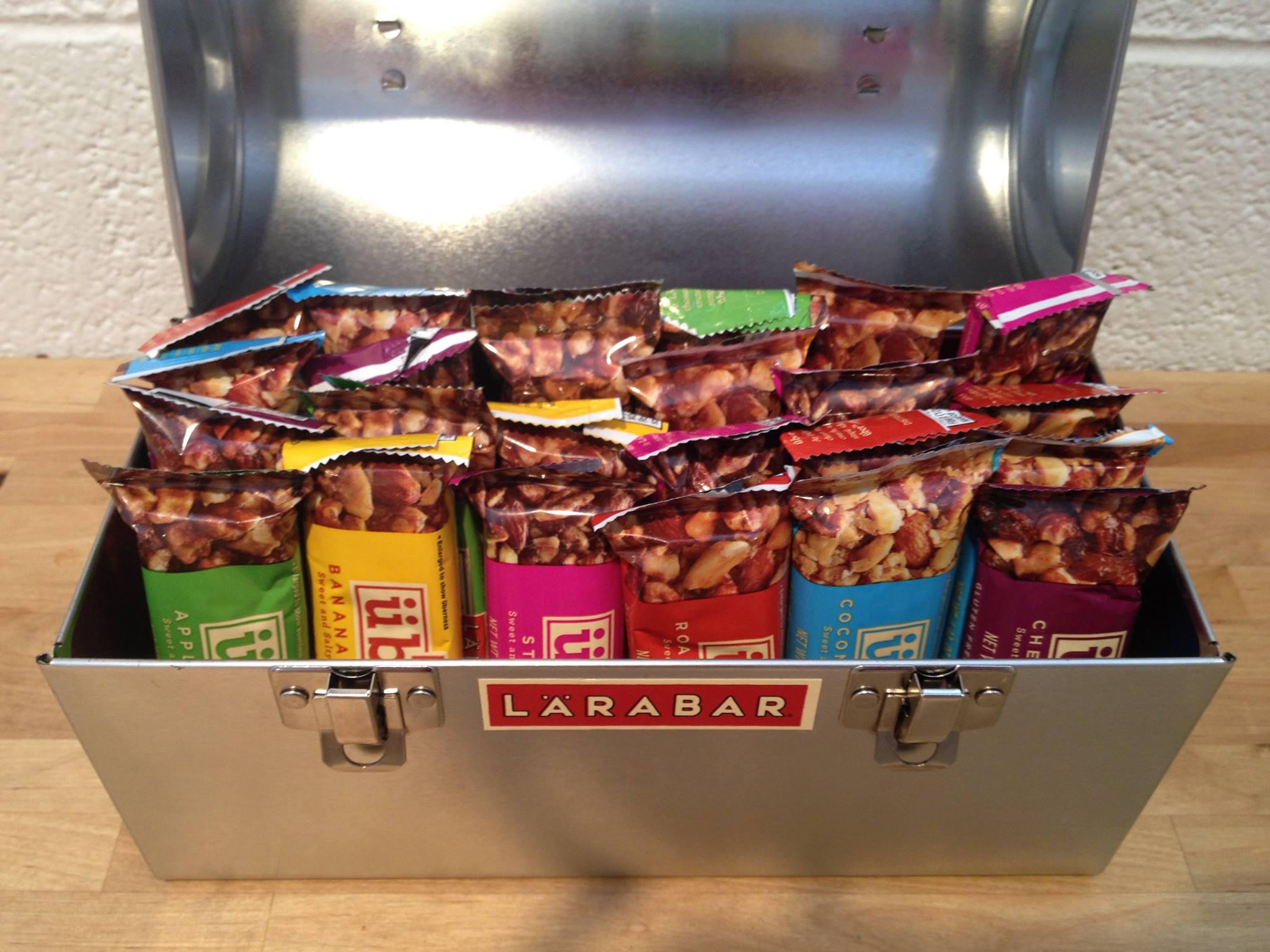 I recently received a package from LÄRABAR containing a delicious assortment of gluten free bars. With names like Chocolate Chip Cherry Torte and Coconut Cream Pie; it was hard to decide which to try first.
LÄRABAR prides itself on making an unprocessed, wholesome snack with minimal ingredients. Their bars are a blend of unsweetened fruits, nuts and spices. Each flavor contains no more than nine ingredients and are gluten free.
From the LÄRABAR website:
LÄRABAR™ PRODUCTS ARE GLUTEN FREE.  All of our products are Gluten Free. LÄRABAR bars have no gluten-containing ingredients and we have manufacturing controls in place to assure there are no cross-contact concerns. We also periodically verify our practices using Gliadin gluten testing.
What are the quality standards for LÄRABAR ingredients?
Gluten free
Dairy free*
Soy free*
Vegan*
Kosher
Fair Trade Certified™ cocoa and coffee
No added sugars or sweeteners*
Non-GMO
No added sulfites
No preservatives, fillers, or colorings
*Does not include the Chocolate Chip varieties. Chocolate chip flavors are made with a simple, 4-ingredient chocolate chip that consists of Fair Trade Certified™ chocolate, sugar, cocoa butter and vanilla. While no dairy is used to make our chocolate chips, they are made on a line that also produces chocolate chips made with dairy and soy. Due to possible cross-contact, the chips we use may contain trace amounts of dairy or soy from other chips made at the facility; thus we cannot claim these products as Dairy Free, Soy Free or Vegan.
In addition to the numerous flavors, LÄRABAR also has 4 bar types to choose from; LÄRABAR, LÄRABAR über®, LÄRABAR Jŏcalat® and LÄRABAR ALT®.
From the LÄRABAR website:
LÄRABAR® is a delicious blend of unsweetened fruits, nuts and spices. Made from whole food, each flavor contains no more than nine ingredients. Pure and simple, just as nature intended.
LÄRABAR über® is a unique sweet and salty snack made from whole fruits and nuts. It's big texture with big taste!
LÄRABAR Jŏcalat® is an organic chocolate food bar made from fruits, nuts and Fair Trade Certified™ chocolate. Each flavor contains no more than seven simple, organic ingredients that are deliciously rich, without added sugars, and  free of dairy, soy, and gluten. With Jŏcalat, we're committed to the use of Fair Trade Certified™ chocolate and organic ingredients, doing our part to sustain the planet.
LÄRABAR ALT® is the first-ever bar with added protein from LÄRABAR! We recognize that many people are looking for a bar with added protein—so we created a snack that tastes delicious and indulgent.
So how do they taste? If you are a fan of nuts you'll likely LOVE LÄRABAR. They are chewy, crunchy, slightly salty and slightly sweet. My favorites are the chocolate varieties. At around 200-250 calories each, they make a great small meal or snack.
For more information on LÄRABAR and to purchase click on LÄRABAR.
________________________________________________________________________________
Best Allergy Sites makes every effort to test and review products fairly and transparently. The views expressed in this review are the personal views of Best Allergy Sites and this particular product review was not sponsored or paid for in any way by the manufacturer. However, the manufacturer did give us the product for testing and review purposes.