When a company announces a recall, market withdrawal, or safety alert, we post the company's announcement as a public service. We do not endorse either the product or the company.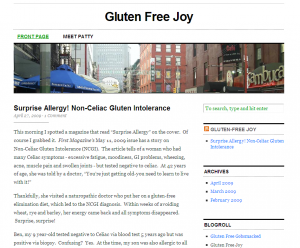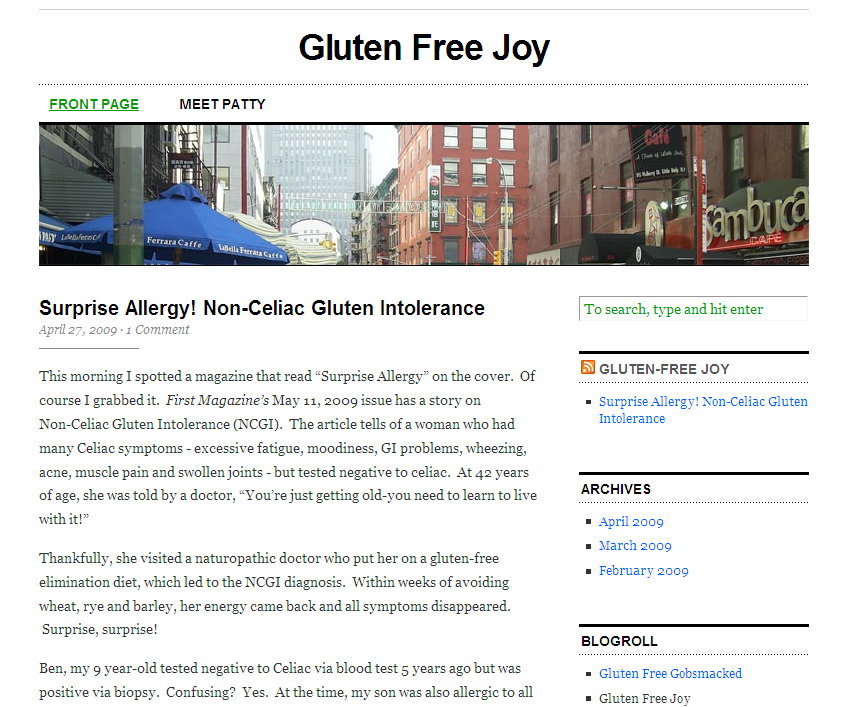 Website:
http://glutenfreejoy.wordpress.com/

Site Description:
Enjoy recipes, great tips, and commentary from a blogger mom whose son battles food allergies as well as Celiac…visit Gluten Free Joy.
Site Authors:
Patty Rons Beyers
City/Location:
Denver
State/Province:
Colorado
Country:
USA