When a company announces a recall, market withdrawal, or safety alert, we post the company's announcement as a public service. We do not endorse either the product or the company.
December 14th is Support FARE Day at Peanut Free Planet.
FARE is a new organization formed by the merger of FAAN (The Food Allergy and Anaphylaxis Network) and FAI (The Food Allergy Initiative).
From the FAAN website:
"FARE combines FAAN's expertise as the most trusted source of information, programs and resources related to food allergies with FAI's leadership as the world's largest private source of funding for food allergy research. The organizations first announced their intent to merge in May and recently received the final regulatory approvals."
All customers who place on order on December 14th will receive a free food allergy gift bag.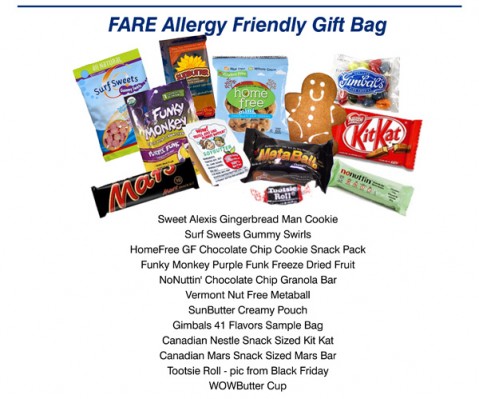 5% of the days sales will be donated to FARE.
There will also be a Q&A with Dr. Ruchi Gupta on the Peanut Free Planet Facebook page from 10-11am EST. Representatives from FARE will be answering questions and responding to comments from 10am to 6pm EST.
Click on Peanut Free Planet to learn more about FARE day and what's included in the free food allergy gift bag.