When a company announces a recall, market withdrawal, or safety alert, we post the company's announcement as a public service. We do not endorse either the product or the company.
Editor's Pick
Site Supporter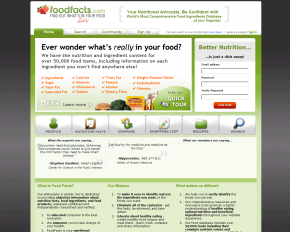 Website:
http://www.foodfacts.com

Site Description:
FoodFacts.com is Your Go-To site for easy living with Food Allergies. With over 75,000 food products you'll find complete & comprehensive ingredient and nutrient information you can depend on, allergy-free foods, customized recipes, quickly created shopping lists, comparing to conventional products and more!
Foodfacts.com…Find out what's really in your food.
City/Location:
Edison
State/Province:
New Jersey
Zip Code:
08817
Country:
USA


http://twitter.com/Foodfactscom


http://www.facebook.com/pages/Food-Facts-Find-Out-Whats-REALLY-In-Your-Food/78277823406