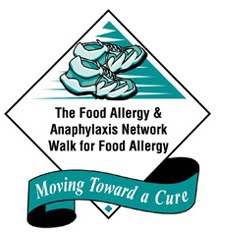 It's 2010 and what better way to celebrate than to organize or participate in a walk to help raise money for food allergy awareness and research.
Lisa, the local chair for the Tempe, Arizona FAAN walk, emailed to let us know that you can help out by walking, donating funds, or organizing a walk in your area.
Visit Food Allergy Walk to find a walk location near you, or visit the Tempe FAAN Walk page on Facebook for more information.
Lisa also writes about food allergies on her blog Peanut Free World, be sure to check it out!
Thanks Lisa for being so involved in the food allergy community!
_________________________________________________________
Do you have an upcoming event you'd like to share with us?
Email admin (at) bestallergysites (dot) com with the information