When a company announces a recall, market withdrawal, or safety alert, we post the company's announcement as a public service. We do not endorse either the product or the company.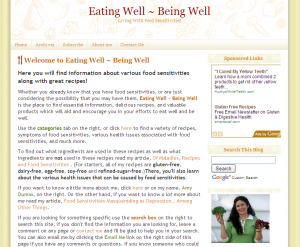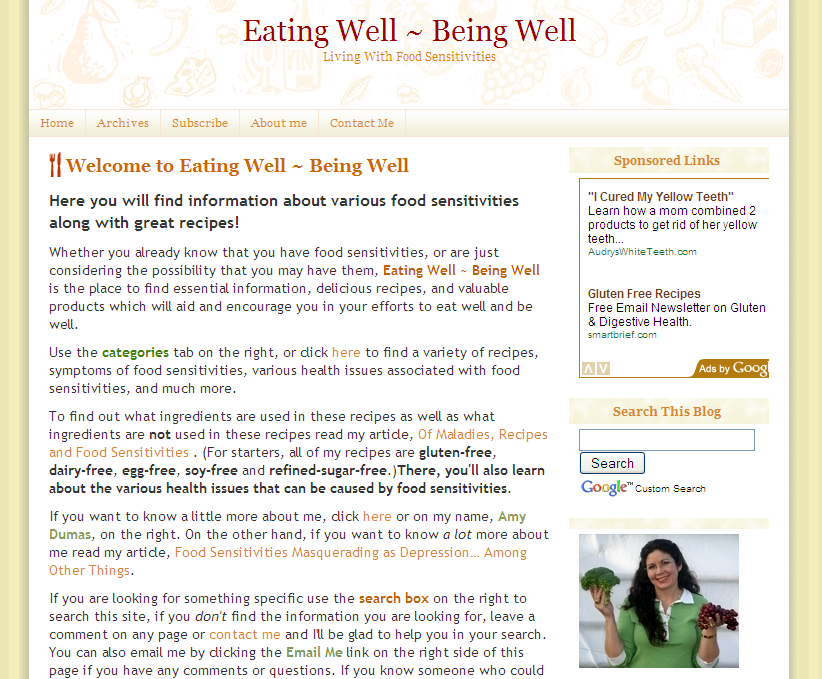 Website:
http://eatingwellbeingwell.typepad.com/eating_well_being_well/

Site Description:
Whether you already know that you have food sensitivities, or are just considering the possibility that you may have them, Eating Well ~ Being Well is the place to find essential information, delicious recipes, and valuable products which will aid and encourage you in your efforts to eat well and be well.
Site Authors:
Amy Dumas
City/Location:
Henderson
State/Province:
Texas
Country:
USA