When a company announces a recall, market withdrawal, or safety alert, we post the company's announcement as a public service. We do not endorse either the product or the company.
Editor's Pick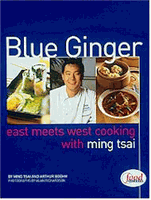 Website:
http://www.ming.com/

Site Description:
East meets West cuisine.
Chef Tsai is the father of a food allergic child, has pushed to have a restaurant food allergy law passed in Massachusetts, is food allergy/cross contamination knowledgeable, and accommodates food allergic patrons in his restaurant Blue Ginger.
Site Categories:
Editor's Picks, Services
City/Location:
Wellesley
State/Province:
Massachusetts
Country:
USA