When a company announces a recall, market withdrawal, or safety alert, we post the company's announcement as a public service. We do not endorse either the product or the company.
Featured Food Allergy Blog: Blessed Little Family, blessedlittlefamily.wordpress.com
Name of Blogger: Ellie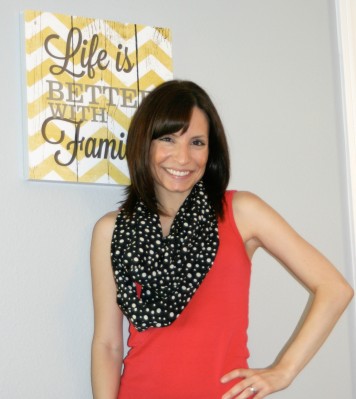 Ellie, Blogger and Author for Blessed Little Family
Author Bio:
My name is Ellie. I'm a wife and mother. I married the man of my dreams (the Huzz) almost 13 years ago. Many years later we had our miracle baby, who is now 4.5 years old and has food allergies. I also have a few food allergies. I'm a stay-at-home-mom. I love taking care of my Huzz & daughter SG. My heart is in my home. I'm also passionate about blogging and sharing recipes and my thoughts on life. I love Jesus, my family, my friends, and my church family. I stay active in church activities and my local food allergy support group. I love educating and informing locals about life with food allergies. I named my blog Blessed Little Family because we are indeed blessed. And a little family of three. We have had many trials but have weathered them all and emerged stronger each time.
What is the blog about?
My blog is about faith, family and food allergies. When I say family, I mean our path to becoming a family with children- in our case we went through infertility. I like to share food allergy friendly recipes (adapted and my own creations), menu plans that are dairy and egg free, random homemade things such as dry shampoo, my thoughts on faith, our journey through infertility (which is ever changing) and anything else I feel like writing about. My daughter is allergic to dairy, eggs, beef and pork gelatin. I'm allergic to nickel and kiwi. Everything on my blog is free of those allergens, with the exception of the beef recipes I shared before my daughter's beef allergy diagnosis.
What inspired you to start your blog?
I wrote for a moms blog and through that discovered my passion for writing. My faith was pouring out of me and needed to be a part of my writing. I wanted a place where I could write whatever I wanted to write. So that's why I started my own blog. I want to help others who are struggling with infertility, food allergies or their faith. I've dealt with a lot in life and want others to know they will get through it. My blog is my therapy. And if it helps just one person, then I'm cool with that.
I also want to show the world that life with food allergies is good. We are not weird people eating strange foods. We eat normal food just like everyone else. We have triumphs and lows just like everyone else. And I want to show the world through my photos of food that our food looks and tastes just as good as "normal" food. I know people wonder what we eat when I say we are completely dairy, egg and beef free. That's hard to imagine for some. My blog and photos of food show real life examples of what we eat. Normal food- sometimes adapted and sometimes no adaptations.
What is your most memorable allergy experience?
My most memorable experience was probably diagnosis day. D Day. The diagnosis day for my daughter was one of the hardest days of my life. I barely made it to the car, strapped my then 15 month old in her car seat and sobbed. I cried. Ugly cried. Y'all know that kind of crying I'm talking about, right? I mourned for the loss of everything "normal" I thought we would experience in raising a child. It all felt stripped away in an instant. I cried because I thought she'd never have cookies, ice cream, grilled cheese sandwiches, scrambled eggs…store bought bread. All of the rites of childhood. Stripped away. I felt like I was lost.
After D Day, I found my new normal. It took awhile- probably 6 months to a year. This new normal is good. And I have learned to create just about any food SG wants- homemade and safe. I will do anything for my daughter. I'm so blessed by my little family.