When a company announces a recall, market withdrawal, or safety alert, we post the company's announcement as a public service. We do not endorse either the product or the company.
Site Supporter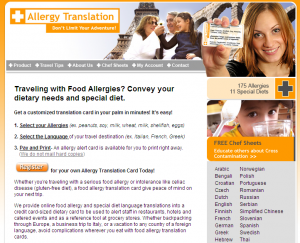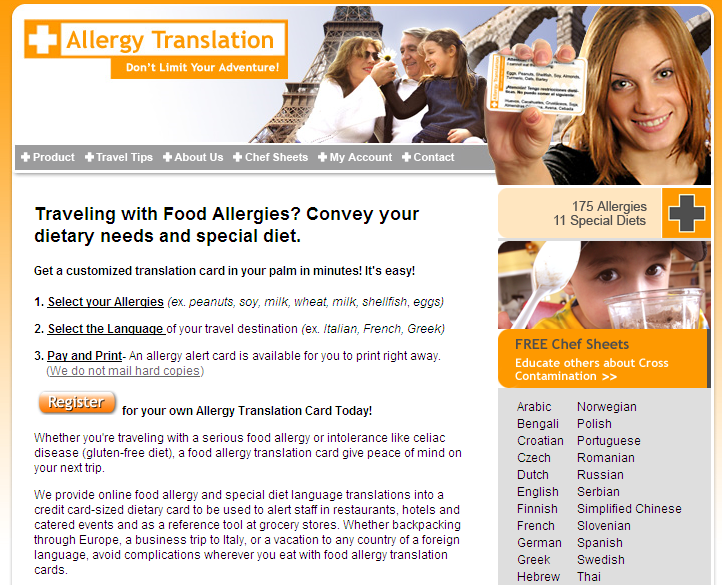 Website:
http://www.allergytranslation.com

Site Description:
Food allergy translation cards for allergic travelers to convey their dietary needs in a foreign language.
Site Categories:
Site Supporters, Products, Services
City/Location:
Toronto
State/Province:
Ontario
Country:
Canada