Site Supporter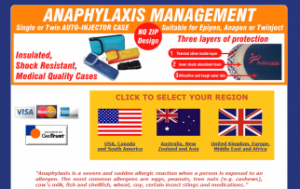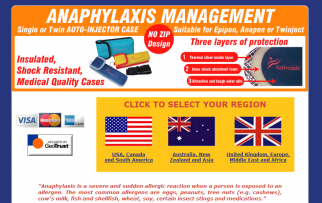 Website:
http://www.activeaide.com

Site Description:
Activeaide design, manufacture and market a range of Anaphylaxis Auto-injector holders to suit Epipen®, Anapen® or Twinject™.
Our Activeaide Epipen cases are of medical quality. They are shock absorbent and insulated, with three layers of protection. 1: Inner thermal silver lining, 2: shock absorbent foam and; 3: Tough and attractive outer skin.
Carry, store and protect your Epipen®, Anapen® or Twinject™ with our quality Activeaide products.
City/Location:
Melbourne
State/Province:
Victoria
Zip Code:
3000
Country:
Australia
Phone Number:
+ 61 3 9364 2121