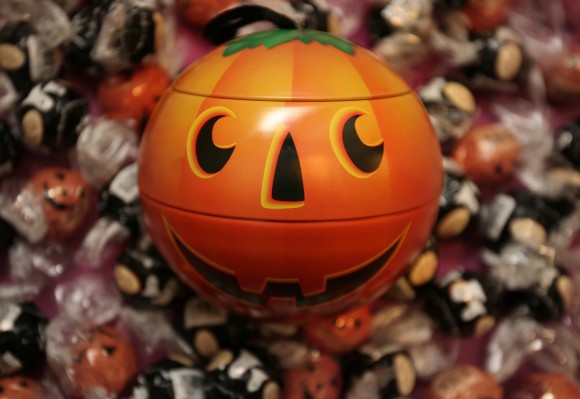 Halloween is fast approaching and is one of those holidays that makes many a food allergic parent more than nervous. I've compiled a list of tips to help you enjoy a safe evening-worry free.
1. Trick or Treat with your child unless he or she is old enough to follow your rules/instructions and can self administer the EpiPen. If necessary (for the cool factor) keep a safe distance between yourself and your older food allergic child.
2. Make sure you bring at least one EpiPen (you really should bring 2), a cell phone, and any other medications your child might need.
3. Carry an extra stash of "safe" candy to pass out while trick or treating. (This will prevent sneaking of potential unsafe candy).
4. Talk about the rules beforehand. For instance: no eating treats until they are sorted and deemed safe, no treat sharing with friends, etc.
5. Throw away any home-made treats. This applies to the non food allergic too.
6. Sort through candy and set aside any pieces without ingredient labels, that contain your child's allergens, that contain warning labels such as "may contain" or "processed in", and that are partially opened.
7. Consider swapping the unsafe candy with safe candy you have bought for your child or with another reward, monetary or otherwise.
8. Donate the unsafe candy to a shelter or other organization or bring to the office to share. (Our dentist collects candy to send off to troops.)
9. Don't forget to praise your child for following your rules and learning to manage his/her allergies.
10. Take a deep breath, relax, and have fun!