When a company announces a recall, market withdrawal, or safety alert, we post the company's announcement as a public service. We do not endorse either the product or the company.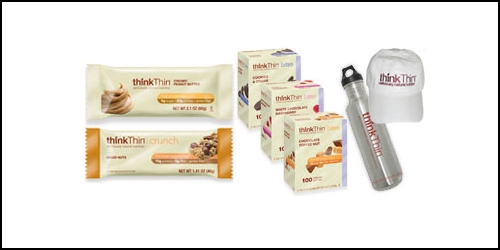 A great thinkThin coupon code from our friends at thinkThin!
Get 20% Off Our Weight Wellness Pack for Summer – This month only, enter code SUMMER20 at checkout to receive 20% off our Weight Wellness Pack and free shipping! This abundant box contains one 10 bar box of thinkThinhigh protein bars (with 0g sugar), one10 bar box of thinkThinCrunch (with 10g protein and 70% less sugar than leading fruit and nut bars), 3 boxes of thinkThinBites, a thinkThin water bottle and a white thinkThin signature baseball hat. Get your summer started today with a thinkThin Weight Wellness Pack (Offer expires July 1, 2011.)
Click on Think Thin Coupon to purchase.
All thinkThin® products are gluten free