When a company announces a recall, market withdrawal, or safety alert, we post the company's announcement as a public service. We do not endorse either the product or the company.
Editor's Pick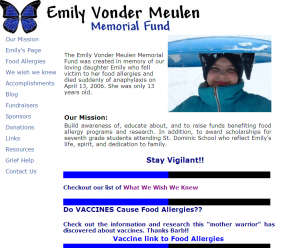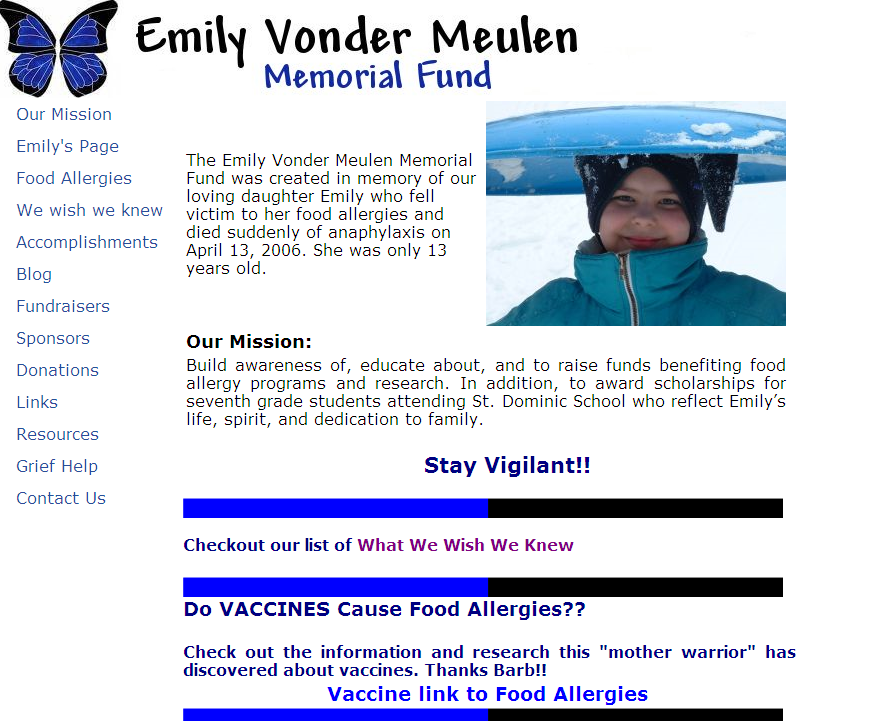 Website:
http://www.foodallergyangel.com/

Site Description:
The Emily Vonder Meulen Memorial Fund was created in memory of our loving daughter Emily who fell victim to her food allergies and died suddenly of anaphylaxis on April 13, 2006. She was only 13 years old.
Our Mission: Build awareness of, educate about, and to raise funds benefiting food allergy programs and research. In addition, to award scholarships for seventh grade students attending St. Dominic School who reflect Emily's life, spirit, and dedication to family.
Country:
USA