When a company announces a recall, market withdrawal, or safety alert, we post the company's announcement as a public service. We do not endorse either the product or the company.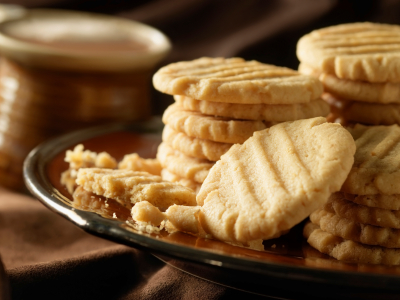 If you are a peanut butter cookie lover, this recipe will satisfy your cravings. You would never know that sunflower seed butter replaces the peanut butter making a fantastic peanut free treat.
Feel free to use substitutes depending upon your allergies and diet.
Ingredients
1 1/4 cup all purpose flour
1 teaspoon baking powder
1/4 teaspoon salt
1/2 cup sunflower seed butter (Sunbutter* or other brand)
alternatively you can use Soy butter depending on your allergies
1/2 cup softened butter, margarine
use an alternative depending upon your allergies like Spectrum brand shortening made with 100% organic palm oil
1/2 cup packed brown sugar
1/4 cup granulated white sugar
2-3 tablespoons vegetable or canola oil
1/2 teaspoon vanilla extract (optional)
Instructions
Preheat the oven to 350 degrees farenheit.
Combine the sunflower seed butter, butter/margarine/shortening, sugars, oil and vanilla extract in a large bowl and stir until mixed well.
Add the remaining ingredients (flour, baking powder and salt) and mix until you have a soft dough.
If the dough is too dry, try adding water a teaspoon at a time. If the dough is too wet, try adding a little bit of flour.
Roll the dough into 1 inch balls and press flat into a disk onto a cookie sheet.
You can bake the cookies as is or use a fork to press a line or traditional cross hatch pattern onto the top of the cookies.
Bake for 15-20 minutes until cookies look set.
Let cookies cool for 5-10 minutes and then transfer to a wire rack to completely cool.
This recipe yields 20-30 cookies depending upon size.
Store cookies in a tightly sealed container. They are preservative free and best eaten within 3-5 days.
*SunButter is one brand of sunflower seed butter. Their website claims that it is manufactured in a peanut and tree nut facility and is made on equipment that processes soybeans.