When a company announces a recall, market withdrawal, or safety alert, we post the company's announcement as a public service. We do not endorse either the product or the company.
Planning a vacation when dealing with food allergies can be time consuming and sometimes scary.
Clifford W. Bassett, M.D., Medical Director of Allergy and Asthma Care of New York shares some tips and best practices to consider when traveling with food allergies.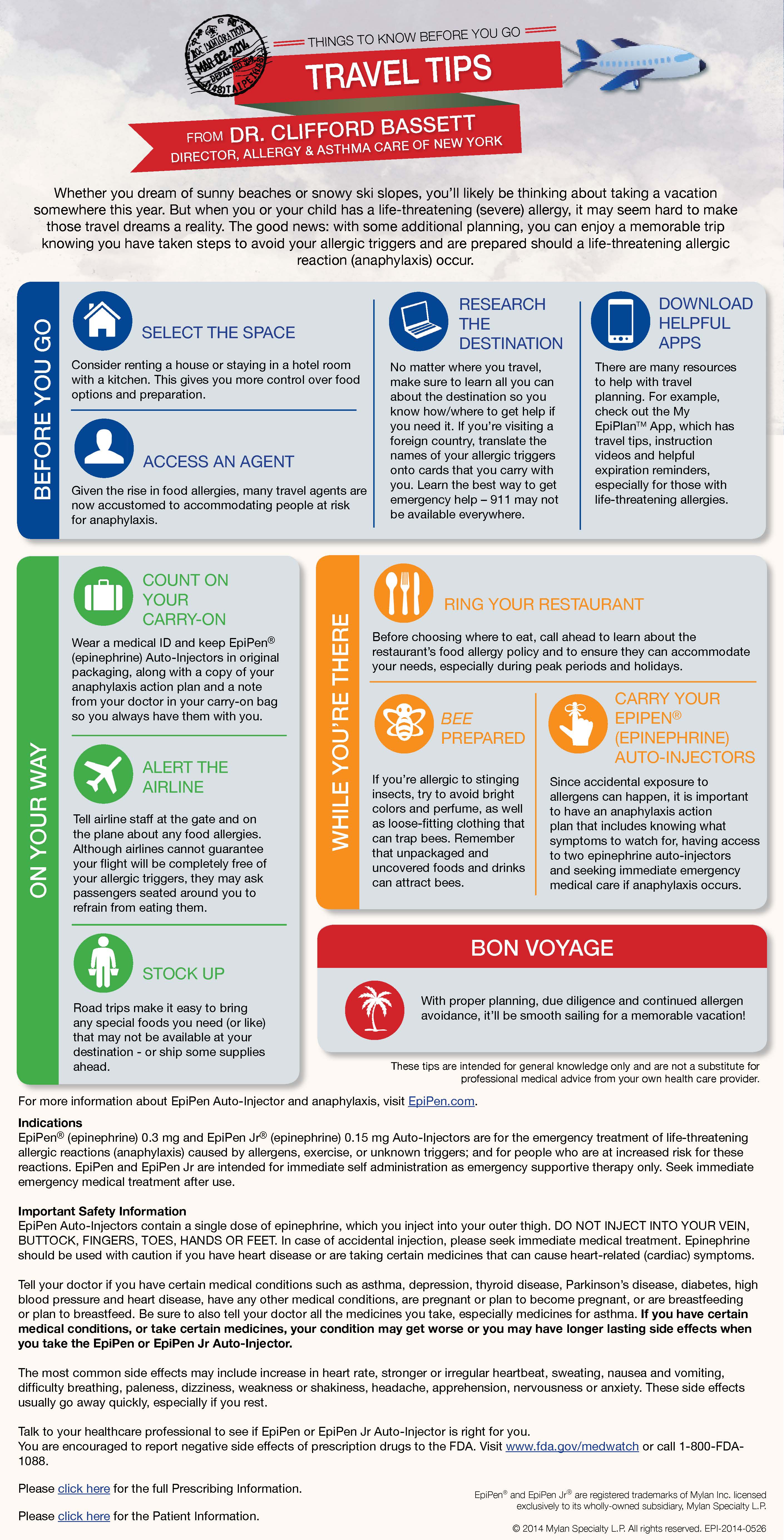 For the above information in pdf form, click on Summer Travel Tips.