When a company announces a recall, market withdrawal, or safety alert, we post the company's announcement as a public service. We do not endorse either the product or the company.
Every summer kicks off with the 4th of July long weekend and celebrations that often include gathering with friends, BBQs and fireworks. This year, impress your guests and serve a patriotic red, white and blue, allergy-friendly and heart healthy dessert featuring fresh strawberries and blueberries with perfectly free™ blueberry and cherry flavored frozen bites.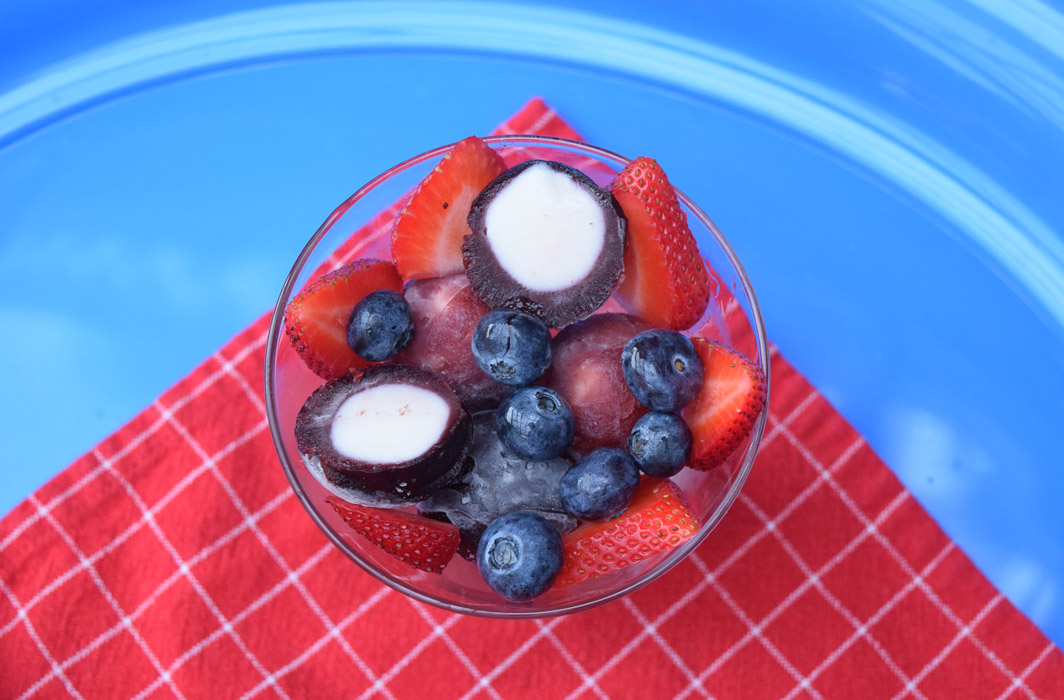 These dessert cups are very easy to assemble, so you spend less time in the kitchen and more time doing the things you love. Simply chop your fruit into bite-sized pieces and place them in a cup with up to 4 perfectly free™ blueberry and cherry flavored frozen bites. Cut the bites in half to show the white creamy vanilla core.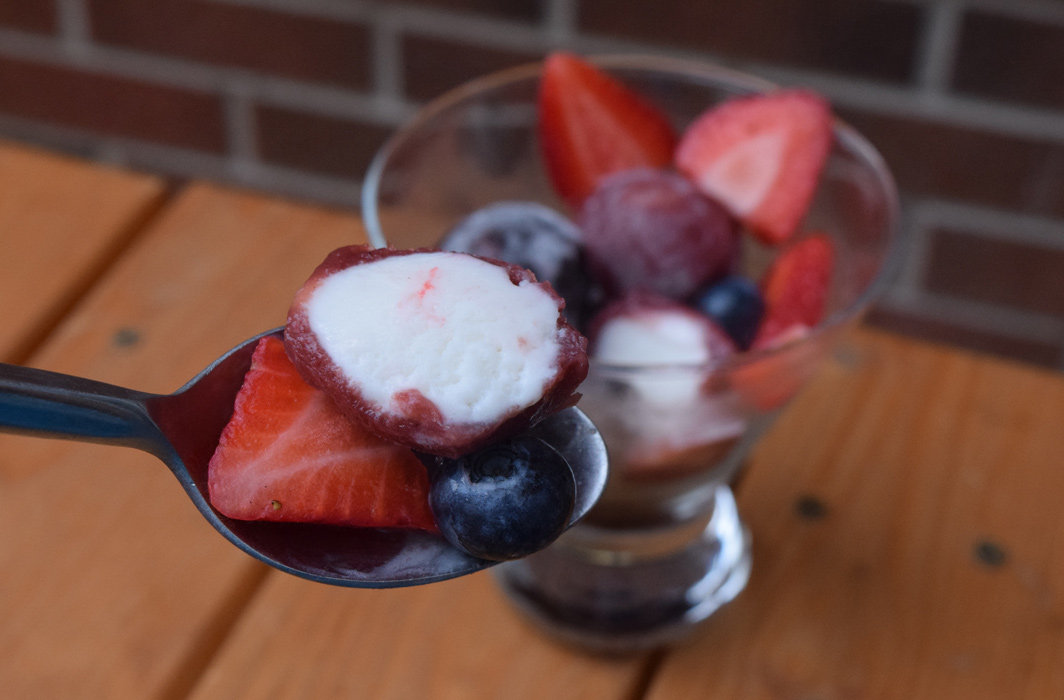 perfectly free™ frozen bites are made with non-GMO ingredients and are free-from artificial flavors, colors and preservatives. Each bite is less than 35 calories with less than 1g of fat, making them a perfectly guilt-free treat to enjoy after a big meal.
Easy Summer Snacks
The best thing about Summer is having the opportunity to enjoy the outdoors, because long walks and playing in the park are much more enjoyable in the nice weather. On the really hot days, it's always fun to enjoy a cold and refreshing snack. perfectly free™ frozen bites are an easy snack to pack in a small cooler and enjoy without needing any cutlery or dishes. They are a delicious and fun treat for kids and grown ups alike, and are made in a dedicated facility that is free-from gluten and the top 8 allergens.  perfectly free™ frozen bites come in cherry, blueberry, rich cocoa and salted caramel flavors for everyone in the family to enjoy!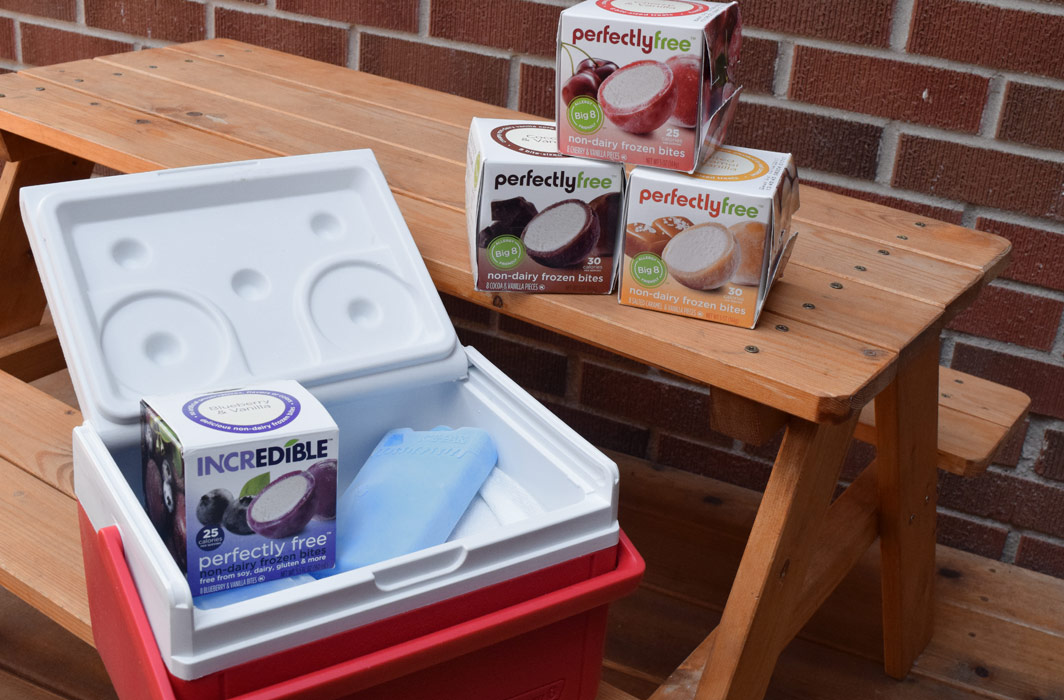 This summer, take the time to have fun, play hard, eat well and #liveperfectlyfree. Use the store locator to find out where perfectly free™ is sold.
Disclosure/Disclaimer:
This post is sponsored by perfectly free™. Note that manufacturing practices and ingredients can change at anytime without notice and readers are always responsible for assuring allergen safety before buying or consuming foods.