When a company announces a recall, market withdrawal, or safety alert, we post the company's announcement as a public service. We do not endorse either the product or the company.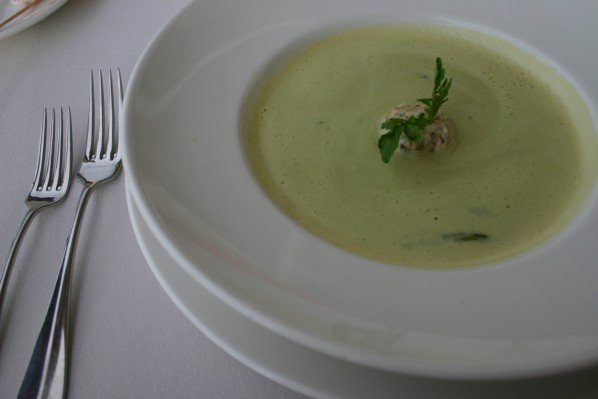 Potato Leek soup is one of my favorite winter soups. This recipe is easy to make and is gluten and dairy free.
Ingredients
1-2 tablespoons olive oil
3 medium leeks (sliced, white parts only)
4 medium russet potatoes (peeled and diced)
1 qt chicken or vegetable stock
1 teaspoon salt
1/2 teaspoon ground black pepper
Instructions
Trim the ends of the leeks leaving only the white part in the middle. Cut each leek in half lengthwise and rinse under cool water. Trim the leeks horizontally so that you get tiny strips.
Heat a stock pot over medium heat and add 1-2 tablespoons olive oil. When the oil is hot, toss in the leek strips and stir cooking until softened.
Rinse and peel potatoes and then dice. Add the diced potatoes to the softened leek mixture in the pot and stir so that the potatoes do not stick to the bottom of the pot.
Add 1 quart of stock (it should be enough to cover the vegetables – if not add some water) to the pot. Heat on high until the stock boils and reduce heat to a simmer. Cook until potatoes are soft.
When potatoes are soft, scoop half of the soup mixture into a blender and blend until pureed. (Do this in batches if your blender is small. You should not fill the blender any more than 1/2 full with hot liquids.)
Return the pureed soup mixture to the pot and then stir. (If you prefer a fully pureed soup, you can puree the entire batch. By pureeing 1/2 the soup, you will be left with a creamy soup that has chunks or potato and leek in it.)
Season with salt and pepper and serve.
Makes approximately 4-6 main dish servings.
Additions
If dairy is not a concern, I like to grate a hard cheese such as Parmesan over my bowl before.
You could also add pureed cauliflower to this recipe in place of some or all of the potato.
Try sprinkling curry powder on top for a nice spice addition.
Serve with salad or a nice crusty bread.
_______________________________________________________________